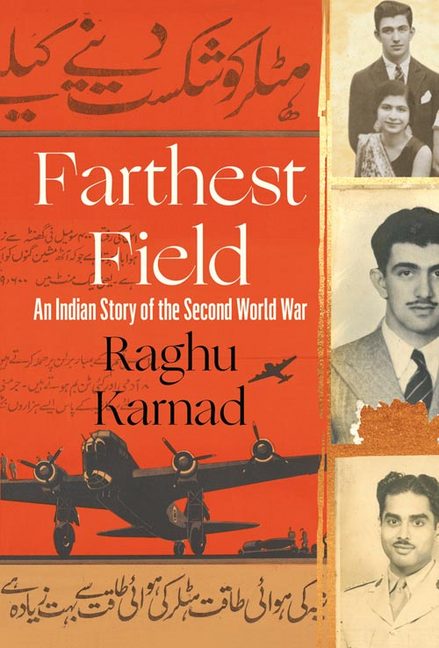 Raghu Karnard has been awarded a Windham-Campbell Prize for non-fiction
RCW is thrilled to announce that Raghu Karnard has been awarded a Windham-Campbell Prize for non-fiction.
Farthest Field: An Indian Story of the Second World War (2015) is a stylish and exactingly researched work in which Karnad narrates the lost epic of India's war through the lives of ?ve young people — his grandfather among them — who were drawn into it. Resurrecting diaries and documents, Karnad uses fragmented evidence and testimony to build an account that he calls "forensic non?ction," as he untwines the fates of his subjects, from their schooldays in South India to their experiences of war, from the Arabian desert to the Burmese jungle.
Lifelong partners, Donald Windham and Sandy M. Campbell were avid book collectors, voracious readers, and friends with many of the most important literary figures of their time. Windham wrote memoirs, novels, plays, short stories, and a children's book. Campbell was a stage actor who also penned unsigned book reviews for The New Yorker and contributed articles to Harper's Magazine and other publications. A spirit of generosity, as well as a love of literature and a profound sympathy for his fellow writers, led Windham to establish the Windham-Campbell Literature Prizes at Yale University. The mission of the prizes is to call attention to literary achievement and provide writers with the opportunity to focus on their work independent of financial concerns.
(Agent for Raghu Karnard: Cara Jones)
Related Articles