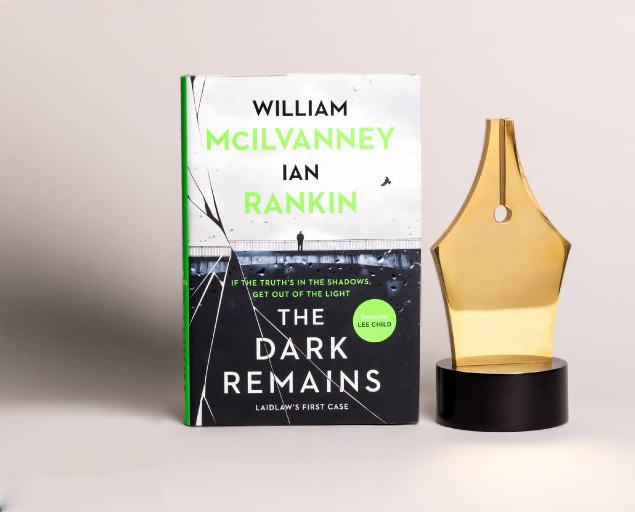 Ian Rankin wins British Book Award for Crime & Thriller Book of the Year 2022
The winners for the British Book Awards 2022 have been revealed, and in Fiction: Crime & Thriller, The Dark Remains written by William McIlvanney and Ian Rankin took the award for "seamlessly blending the two voices and delivering an extraordinary publishing story." William McIlvanney's Laidlaw books changed the face of crime fiction, and when he died in 2015, he left half a handwritten manuscript of Laidlaw's first case. The series proved an immense inspiration to Ian Rankin and he has now completed his idol's last, unfinished novel - and Laidlaw's origin story - in reverent yet typically compelling prose.
The British Book Awards, aka The Nibbies, represent the absolute best of the book trade, showcasing the books, bookshops, agents and publishers. This year's celebrations returned to Grosvenor House London on 23rd May 2022 and a post-awards highlights show will be available to watch for free on Fane TV from 29th May.
Click here for more.
Related Articles