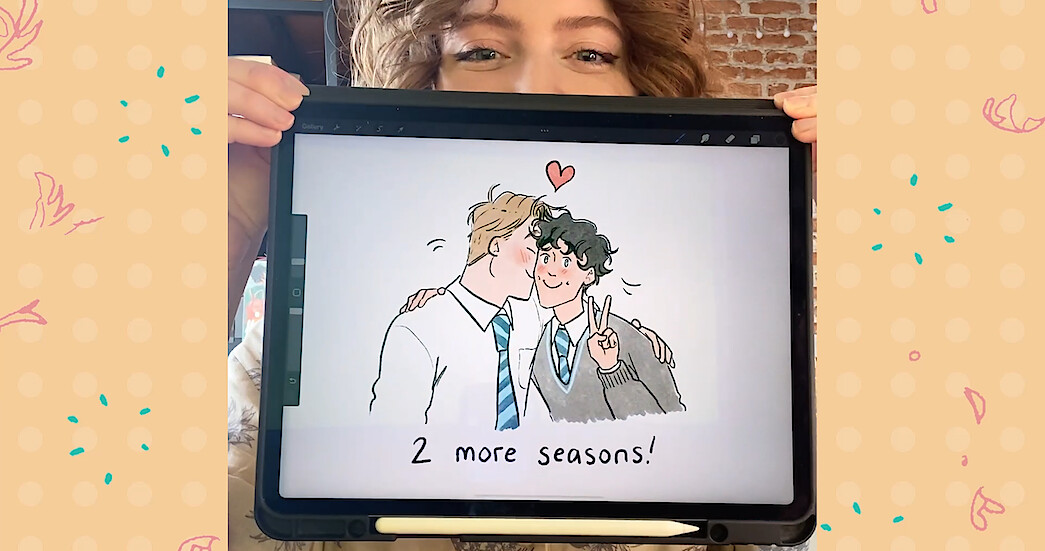 Alice Oseman's 'Heartstopper' Renewed for Two More Seasons at Netflix
Heartstopper fans, rejoice: Nick and Charlie will be back for a second and third season of the hit Netflix show based on the graphic novels, and Alice Oseman will return as writer and creator. 
Heartstopper has been a critical and audience hit since launching on the platform on April 22, reaching Netflix's Top Ten list in 54 countries. Sales of Alice Oseman's works have also increased exponentially since the premiere of the adaptation on Netflix, propelling the first volume in the original graphic novel series to number one on the official UK Children's bestseller charts and volumes two, three and four into the top ten as well, and Heartstopper Vol 1 is also sitting at number eight on the New York Times bestseller list this week. 
That's also been clear on social media, where the series flew to the top of Variety's Trending TV chart in the week of its release with 1.05 million engagements on Twitter. Over the last four weeks it has remained at the top of the chart. The hashtag #Heartstopper has also amassed over 4.3B views on TikTok.
Click here to read the full announcement. 
Related Articles