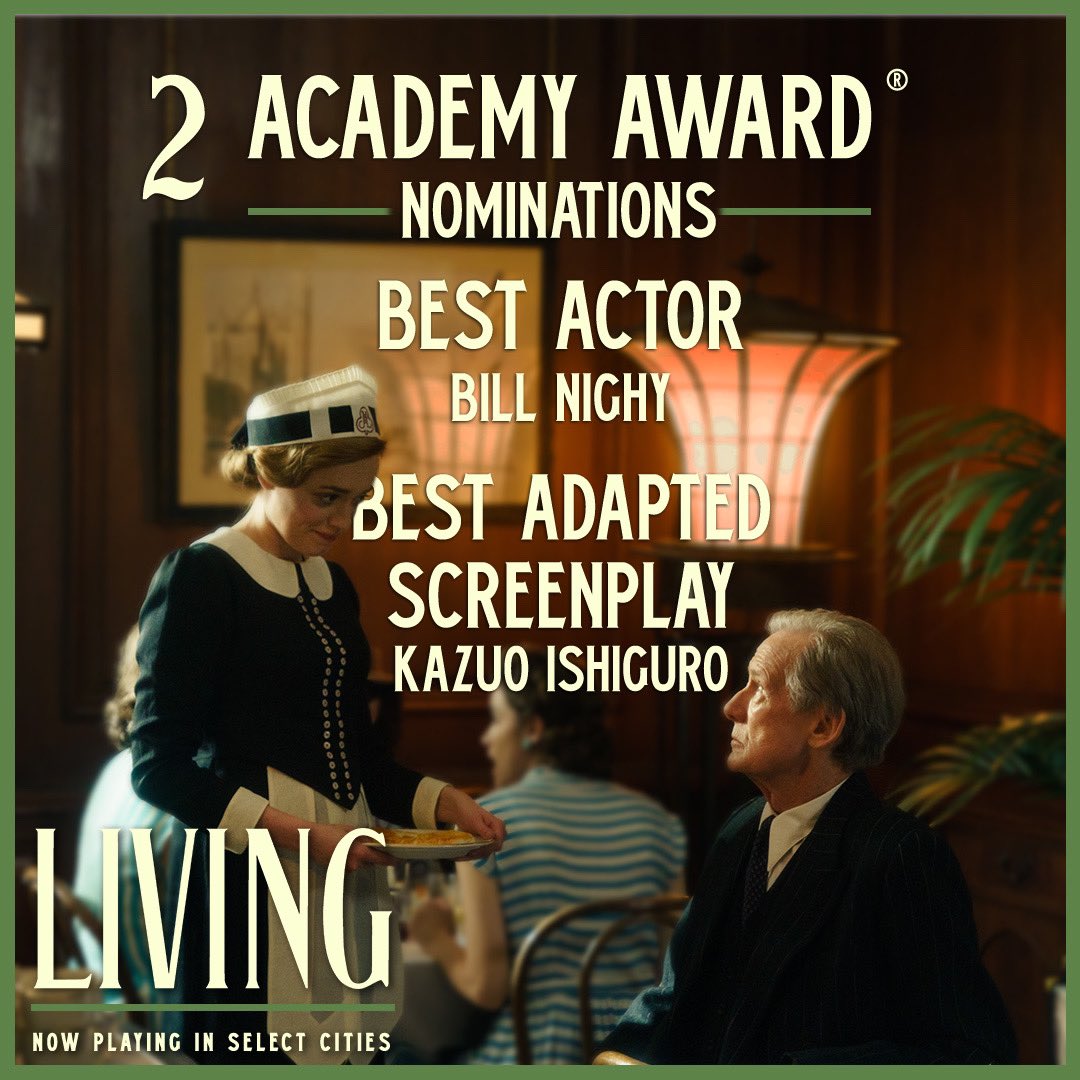 Kazuo Ishiguro's adapted screenplay 'Living' nominated for Oscars and BAFTAs 2023
Kazuo Ishiguro has earned his first Oscar nomination for his adapted screenplay for the film Living, which also earned a Best Actor nomination for Bill Nighy. This makes Kazuo Ishiguro the sixth winner of the Nobel Prize in Literature to earn an Oscar nomination. He has also received BAFTA, Critics Choice, and USC Scripter nominations for his work on Living.
Living was written specifically with Bill Nighy in mind. It's a remake of Akira Kurosawa's Ikiru, a 1952 Japanese film about a paper-pushing bureaucrat in postwar Japan roused out of his paralyzing inertia in the final months of his life. The novelist and Nobel laureate Kazuo Ishiguro, whose family moved to England from Nagasaki when he was a boy, had long loved the film and recognized the parallels between postwar Japan and postwar Britain — each struggling to rebuild after the devastations of the war, each full of people straitjacketed by cultural repression and societal expectations — and the potential for a remake of the film, to be set in 1950s London.
Related Articles