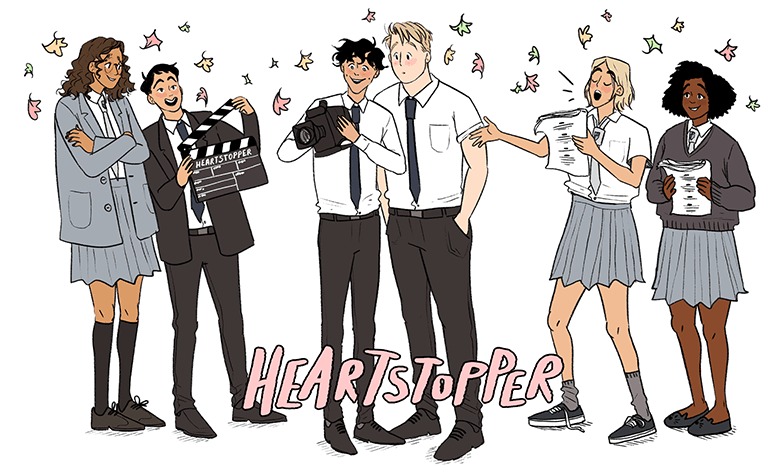 Open Casting Call for Netflix's Adaptation of 'Heartstopper' by Alice Oseman
Netflix and See-Saw Films are adapting Alice Oseman's YA graphic novel series Heartstopper, and The Daniel Edwards CDG Team have just launched open casting. The eight-part TV series is an LGBTQI+ look at life for the current generation of young teens with an ensemble cast, made up of young gay, lesbian, bi and trans characters, placed firmly in the spotlight. It seeks to deliver all the fireworks of teen life, the sparks of first love, the anxieties of school… every facet of being a teenager in the UK.
They are looking for someone who is 16 years or over, able to play a 14-16y/o, and is UK-based.
While the characters Nick and Tara are in advanced casting stages already, Netflix and See-Saw Films are still actively seeking people to audition for the lead roles of Charlie, Tao, Elle, Darcy and Isaac, and they're also on the look out for Tori, Harry, and Ben. These roles do not require any prior acting experience. Just email a recent photo and a short paragraph about yourself to heartstopper@danieledwardscasting.com, and put HEARSTOPPER CASTING in the subject box, include your contact details and, if you are under 18, you must also include your parent or guardians' contact details. 
You must be available for shooting 12 weeks from the 2nd April 2021 and potentially be available for further series.
Applications close on the 19th February 2021.
Click here for more details on each role. 
Related Articles