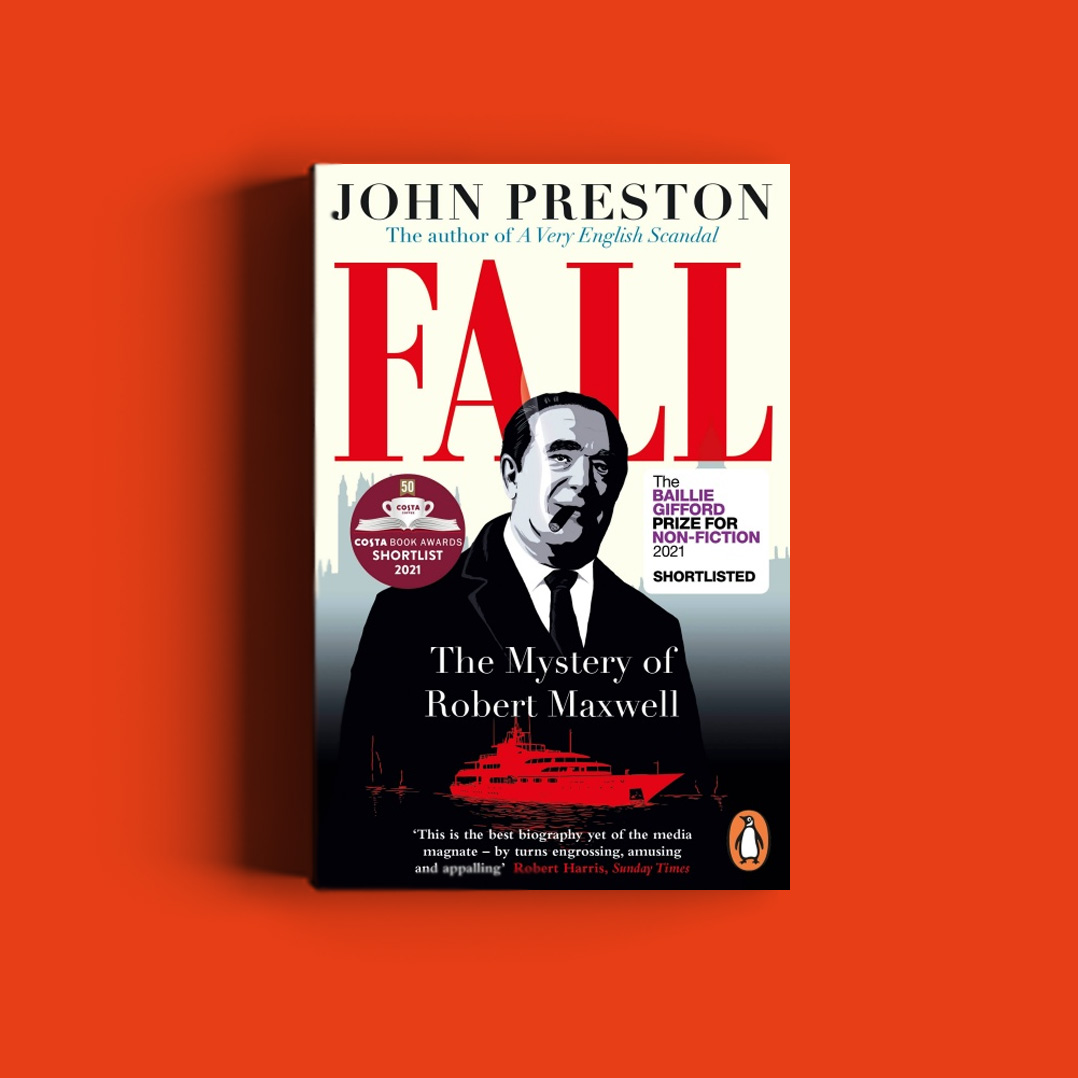 John Preston's 'Fall' Wins Costa Book Award 2021
Fall: The Mystery of Robert Maxwell by John Preston has triumphed in the biography category at the Costa Book Awards and is now eligible for the final prize – book of the year. The Sunday Times bestseller is published by Penguin in the UK and details the media tycoon Robert Maxwell's bullying, lies and looting of pension funds in an absorbing profile of the war hero turned rogue. Working Title have optioned the rights for a limited television series. 
Judges said John Preston's biography Fall was "epic" and "a unanimous winner". This year marks the 50th anniversary of the Costa Book Awards, which are the only major prize open solely to authors living in the UK and Ireland and celebrate books in five categories - first novel, novel, biography, poetry and children's book. The overall winner of the 2021 Costa Book of the Year will receive £30,000 and will be announced at a ceremony on February 1.
Click here for more. 
Related Articles