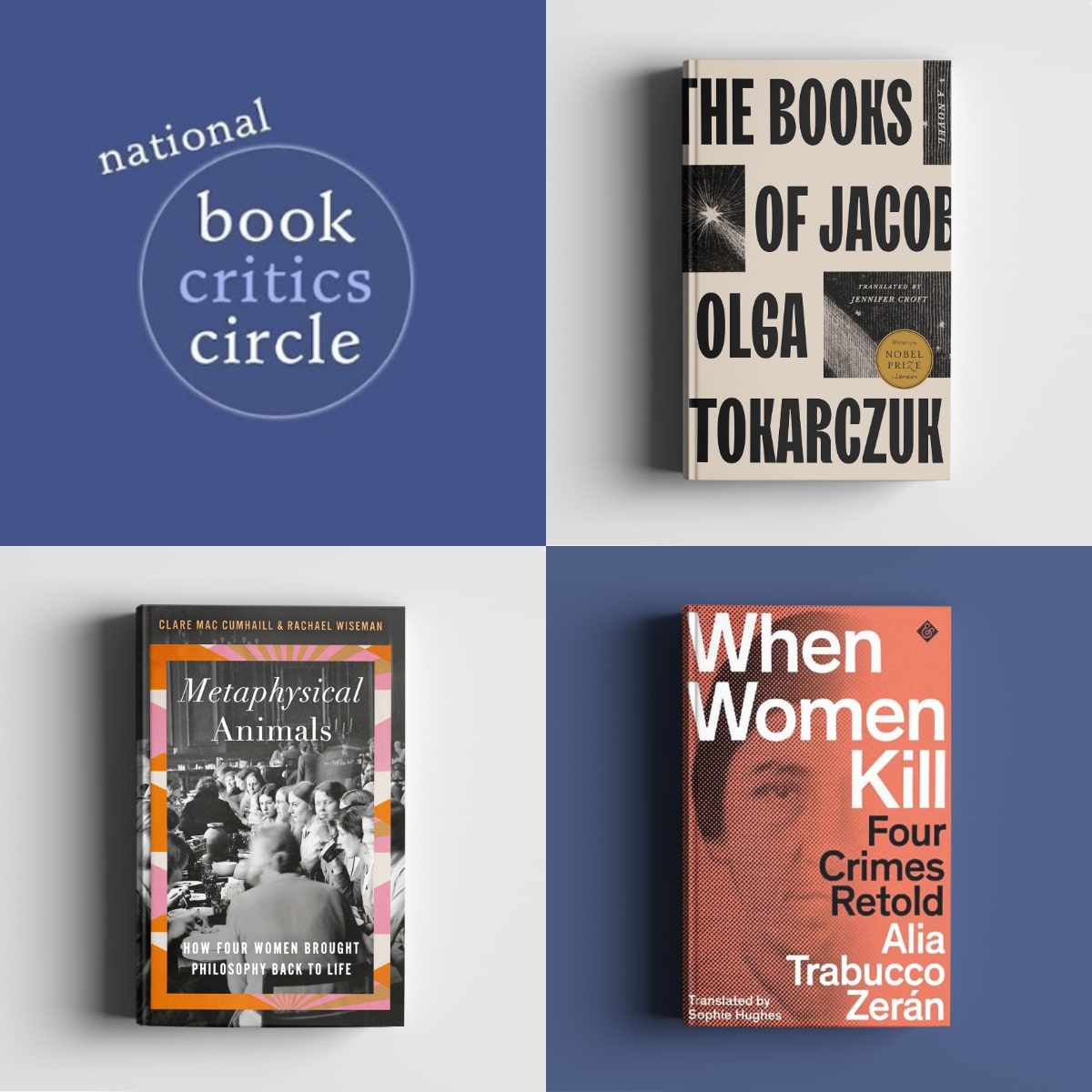 National Book Critics Circle Awards finalists announced for publishing year 2022
The National Book Critics Circle has announced the finalists, in six categories, for its annual awards honoring the best books of the previous publishing year. Alia Trabucco Zerán is shortlisted in the Criticism category for her book When Women Kill: Four Crimes Retold, trans. by Sophie Hughes (Coffee House Press); Olga Tokarczuk's The Books of Jacob (Riverhead) is shortlisted in the Gregg Barrios Book In Translation Prize category for Jennifer Croft's translation of the work from Polish to English, which took seven years to complete; and Clare Mac Cumhaill and Rachael Wiseman are shortlisted in the Biography category for their book Metaphysical Animals: How Four Women Brought Philosophy Back to Life (Doubleday).
The awards for publishing year 2022 will be presented on March 23 at the New School in New York City, in a ceremony that will be free and open to the public.
Click here for more.
Related Articles