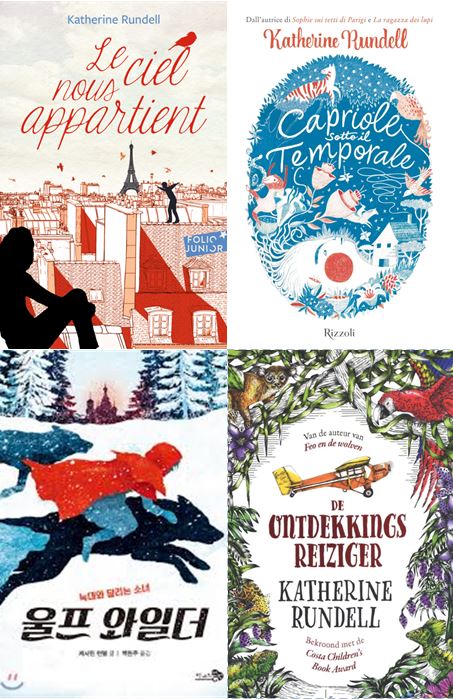 Katherine Rundell Hits 33 International Publishers Before Bologna Book Fair
As Bologna Book Fair approaches, RCW are celebrating the publication of Katherine Rundell's five novels in 33 international territories. Last Bologna, Katherine's first novel, The Girl Savage (Capriole Sotto il Temporale in Italian, translated by Mara Pace) was in the running for the book fair's Strega Ragazze e Ragazzi prize, adding that shortlisting to her Le Prix Sorcières Award in France for The Rooftoppers (Le Ciel Nous Appartient, translated by Emmanuelle Ghez), the Costa Children's Book Award in the UK for The Explorer and the Boston Globe-Horn Award in the US for The Girl Savage.
Rundell's latest novel, The Good Thieves – a 1920s New York heist orchestrated by the brilliantly fierce Vita to rightfully take back her grandfather's stolen house – is up for the CILIP Carnegie Medal 2020, Astrid Lindgren award, and won the Foyles Children's & Young Adult Book of the Year at the end of 2019.
Related Articles