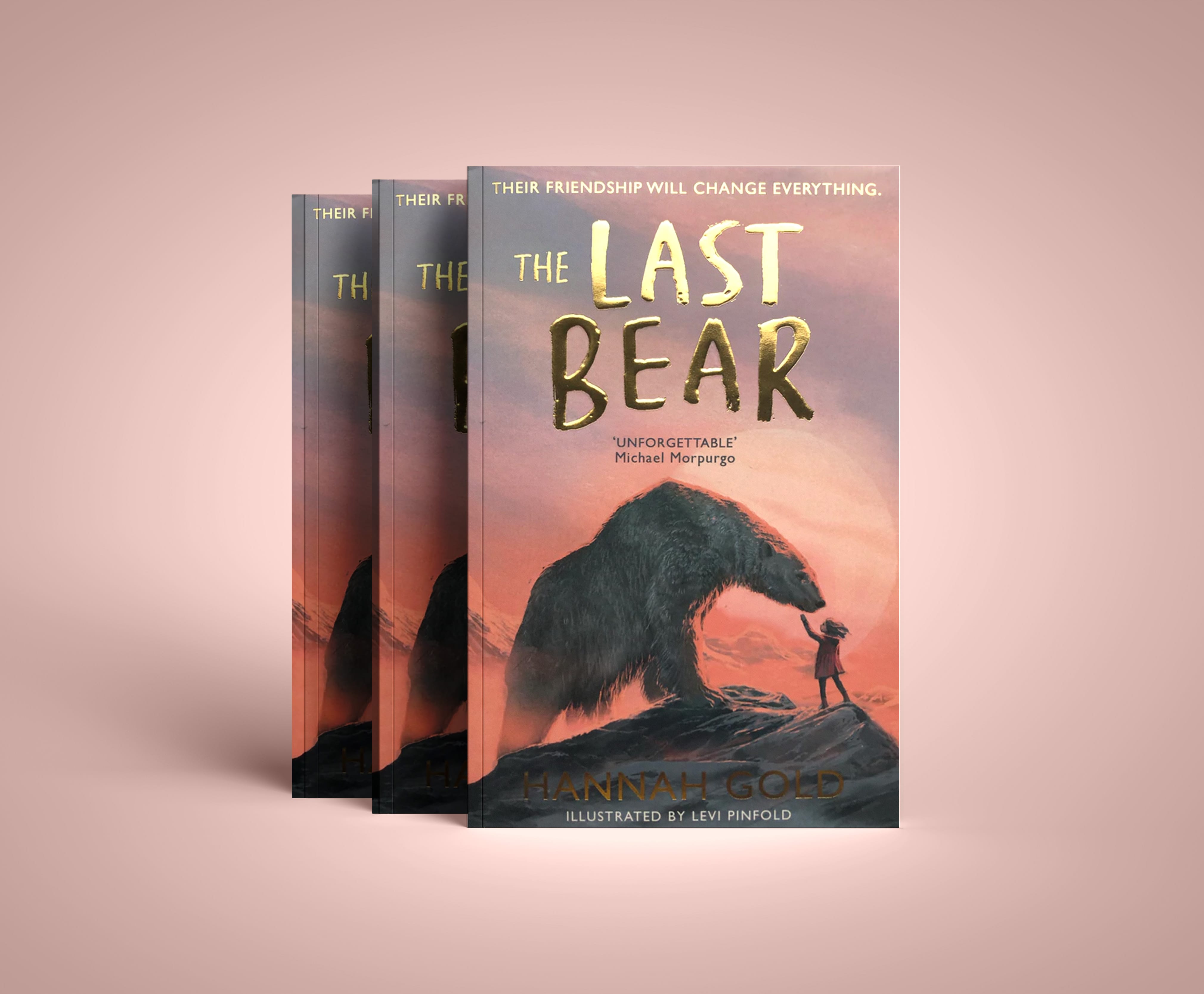 Hannah Gold wins Blue Peter Book Award for Best Story
The Blue Peter Book Award for Best Story has been awarded to The Last Bear by Hannah Gold and Levi Pinfold (HarperCollins Children's). The debut middle-grade book follows an adventure set in the Arctic Circle exploring central character April's relationship with her father and touching on the climate emergency. Judges commended Hannah Gold for writing "a moving tale that children will fall in love with" and said it was "a thought-provoking exploration of the climate emergency, Hannah Gold's story is a reminder of the difference that one person can make."
Hannah Gold said: "Like many children, I grew up on a diet of 'Blue Peter', following the show's adventures and falling in love with all the pets. This feels particularly apt, because whilst The Last Bear touches upon serious themes, at its core it is a story about the love between a child and an animal. Some of my earliest memories are visits to the library with my mum and then scampering back home to lose myself in the pages of a book. Books aren't just about escape. For children, stories play an increasingly important role in teaching empathy, kindness and tolerance. They help shape identity, a sense of belonging and often lend courage."
Levi Pinfold, who illustrated the book, added: "Who'd have thought reading too many comics as a kid would lead to a Blue Peter Book Award?! It's amazing to be a part of Hannah's wonderful book. To me, good stories are the ultimate enjoyment. It doesn't matter what kind of person you are; you can guarantee someone has written a story which will grab you and not let go. It's a thrill to celebrate something that can give so much pleasure. And to those of you who might be sitting on the fence about picking up a book: Take a chance, try something that looks good, it can change your life! It did mine."
Click here for more.
Related Articles