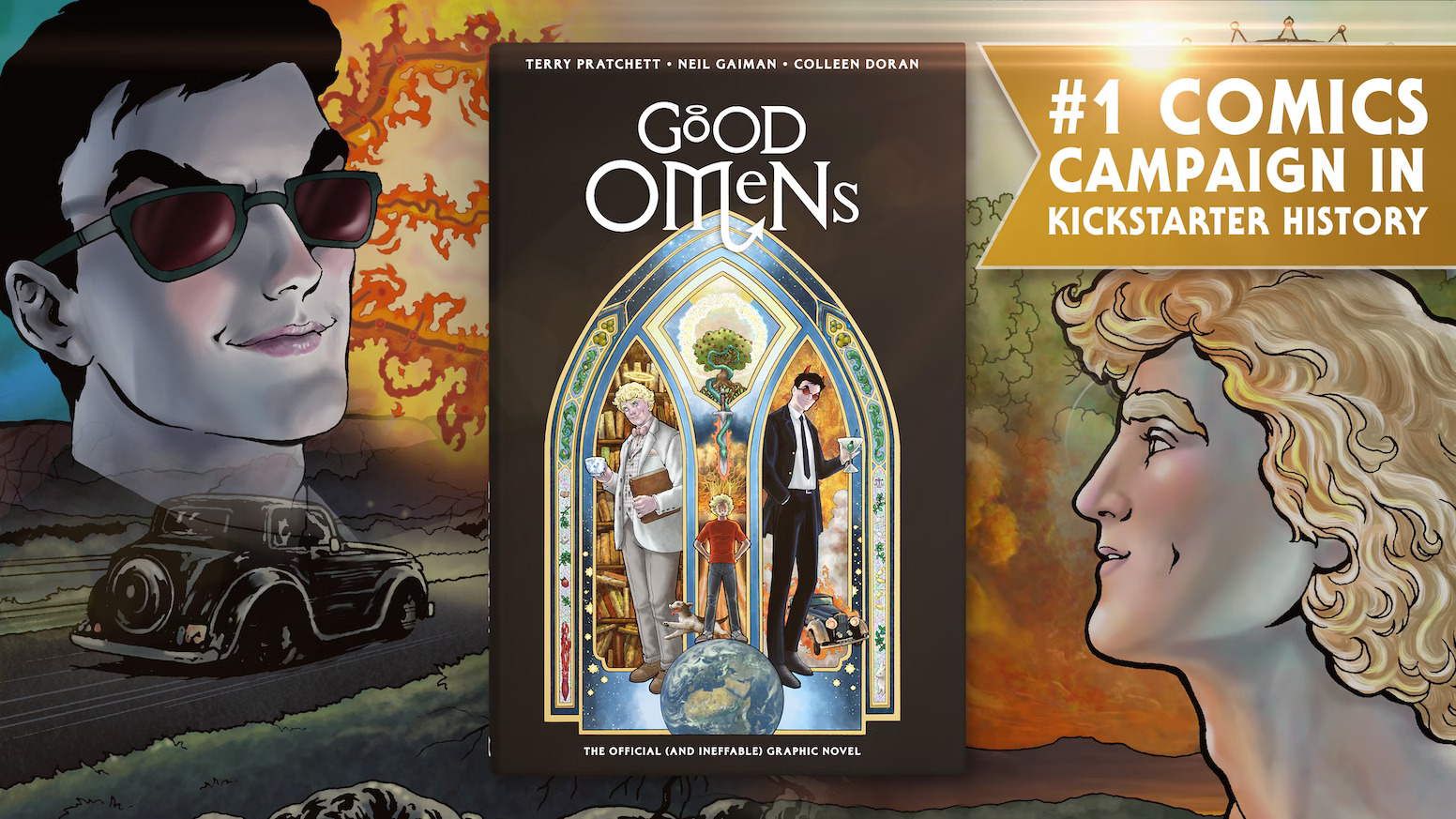 Good Omens Campaign Sets a New Kickstarter Record (After Being Fully Funded in 10 Minutes)
Terry Pratchett and Neil Gaiman's original novel Good Omens: The Official (and Ineffable) Graphic Novel is being adapted into a graphic novel courtesy of artist Colleen Doran. On August 1, a Kickstarter campaign was released for the project with a goal of £25,000. Although the campaign will remain active until August 31, the goal was met within 10 minutes of launch. Even better, thanks to 21,985 backers as of writing, the project has netted £1,204,590 - more than forty-five times its original goal, with the campaign updating itself as the "#1 Comics Campaign in Kickstarter History."
Among the several tiers that supporters can choose from is the Human Tier, which includes the official, 172mm x 267mm full-color hardcover of 186 pages. Supporters can unlock a variety of Loot Packs sporting prints of Coleen Doran's artwork from the graphic novel, with stretch goals unlocking more artists and artwork in the same box set. Artists involved include Alice Oseman (Heartstopper), Rachael Stott (Fantastic Four, Doctor Who), and David Aja (Hawkeye), with more to be announced. Additional perks include a full-size map, stickers, enamel pins, creator-themed notebooks, signed prints, signed book copies, an in-novel cameo using the supporter's likeness, and even an ominous Beezlebub tier with mystery perks worth £666.
Click here for more.
Related Articles