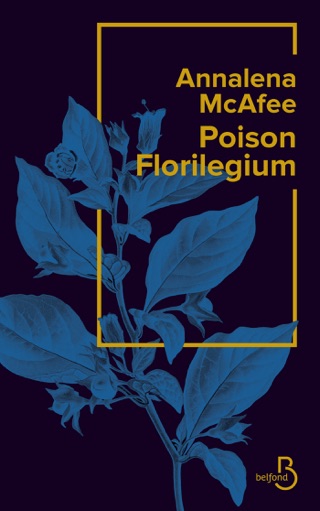 Annalena McAfee Longlisted for Prix Femina Etranger 2020
Annalena McAfee's French edition of Nightshade, which is entitled Poison Florilegium and is translated from English by Sarah Tardy for Editions Belfond, is on the prestigious Prix Femina Etranger longlist for translated fiction. This is the third novel from the former editor and critic (it follows The Spoiler in 2011, which drew on McAfee's experience of working for newspapers including the Financial Times, and Hame in 2017), and tells the life story of botanical artist Eve Laing through a series of flashbacks experienced as she makes a long journey across London one night before Christmas. It is published in the UK by Harvill Secker and is about love, fidelity, fame, betrayal, and the large choices and prices paid in the quest for art for art's sake. 
The Prix Femina Etranger shortlist will be announced in October, and the winner in November 2020.
Related Articles