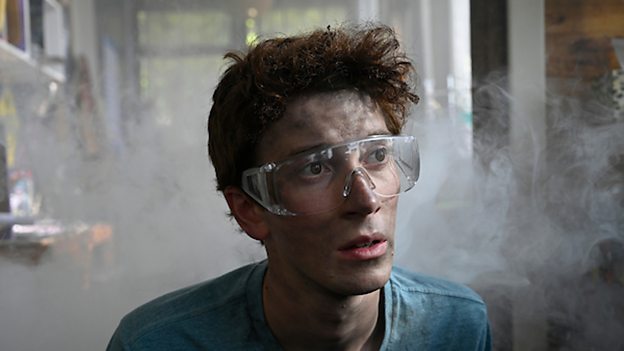 BBC Acquires UK rights to Simon Mayo's 'Itch'
The BBC has snapped up the UK rights to Komixx Entertainment children's series Itch, which will air on CBBC and BBC iPlayer from Monday 2 November, at 5pm. Based on the books from UK television and radio presenter Simon Mayo, the 10 x 30 minute series follows the follows the adventures of Itchingham Lofte, a science obsessed teenager who pursues the unusual hobby of collecting all the elements on the Periodic Table. When Itch gets his hands on a new, previously unknown element, things start to get interesting. Pursued by his malevolent teacher, the government, and an evil corporation who are out to commandeer the element for their own nefarious purposes, Itch must draw on his science know-how to stay one step ahead of his adversaries and keep himself alive.
Itch is a Komixx Entertainment Production in association with the Australian Broadcasting Corporation, Screen Australia, Screenwest, and Western Australia Regional Film Fund. The TV series was shot in Australia and the screenplay is written by Melanie Halsall, Dan Berlinka, Ron Elliott, Heather Wilson, Jessica Brookman, and Roger Monk.  Produced by Amanda Morrison, Tania Chambers, and Melanie Halsall. 
Related Articles