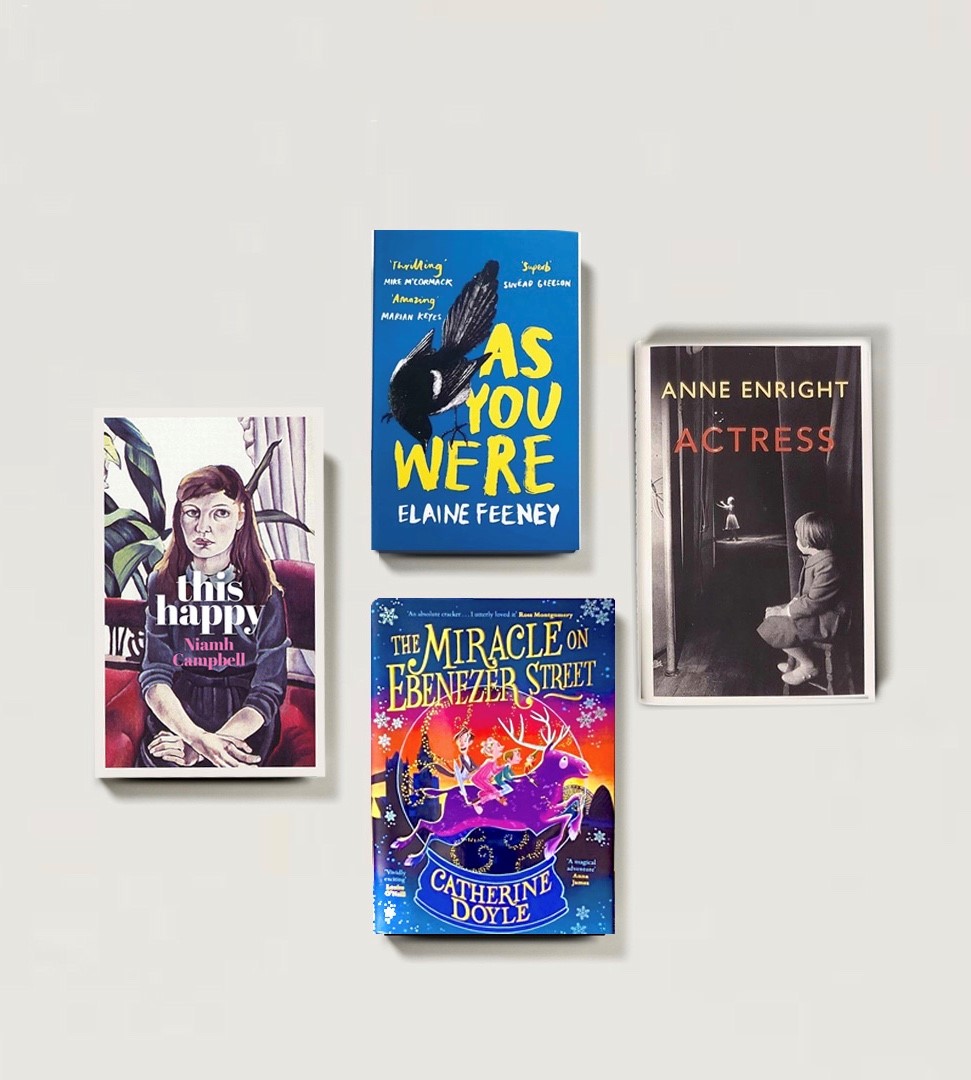 Campbell, Doyle, Enright & Feeney Shortlisted for An Post Irish Book Awards 2020
Niamh Campbell, Catherine Doyle, Anne Enright and Elaine Feeney have been shortlisted for the An Post Irish Book Awards 2020, which is Ireland's major literary prize celebrating the best of Irish writing talent. Their books appear across a wide range categories: Niamh Campbell's This Happy is up for the Sunday Independent Newcomer of the Year, Catherine Doyle's The Miracle on Ebenzer Street for the Specsavers Children's Book of the Year (Senior), Anne Enright's Actress and Elaine Feeney's As You Were for the Eason Novel of the Year.
First awarded in 2006, the An Post Irish Book Awards showcase a diverse mix of exceptional writing from new and established writers across 16 categories. The public is now invited to vote for a winning title from each shortlist until 16th November, with the winners being announced 25th November at a virtual awards ceremony.
Click here to submit your vote.
Related Articles