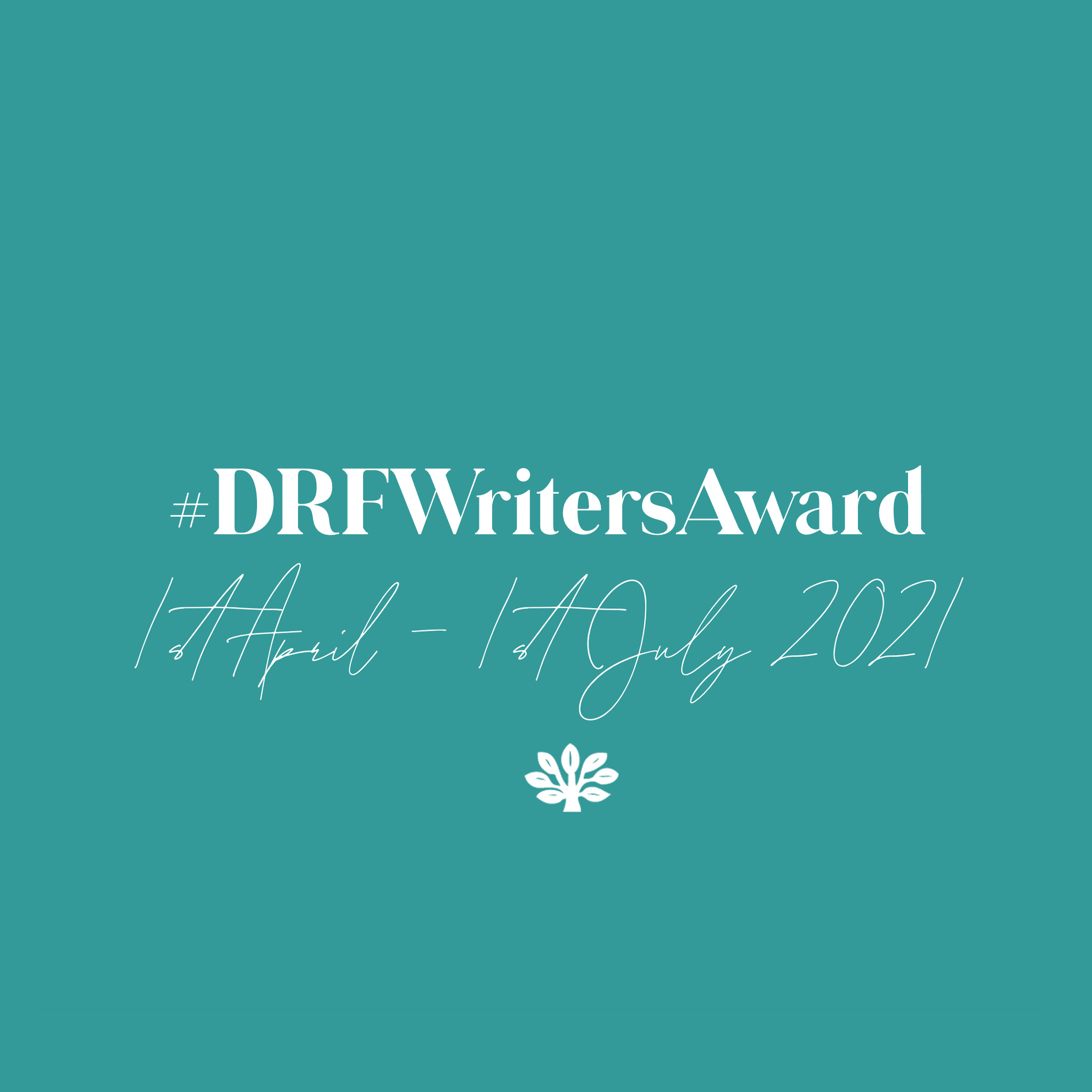 Applications for the 2021 DRF Writers Award are now invited
Has creativity been stifled during lockdown? Certainly 2020 was a difficult year for many established writers whose publications were delayed, with bookshops closed and festivals cancelled. But it has been especially difficult for debut writers seeking to get their voices heard...
In direct response to this, a year ahead of schedule, the Deborah Rogers Foundation is bringing forward their biennial Writers Award for first-time writers from 2022 to 2021 and is hereby announcing the 2021 DRF Writers Award opens for submissions on 1st April until 1st July 2021.
Gill Coleridge, Founder of the DRF, says: 'Deborah was passionate about supporting new writers and so, in the spirit of this prize set up in her memory, we want to help them towards publication now rather than wait another year. I hope this opportunity will help the longlisted and winning writers become as successful as the roll call of previous DRF winners is proving to be.   
'I am thrilled to have such a distinguished group of Judges on board, chaired by Colm Tóibín and am confident we have an exciting year ahead of us.'
The judges of the 2021 DRF Writers Award will be Colm Tóibín (Chair), Deepa Anappara, Anna James and Ingrid Persaud. They will announce the shortlist of three in November 2021 and the Award will be presented in London on 7th December 2021.      
 The winner of the 2020 Writers Award was 'Pemi Aguda for The Suicide Mothers, a work of fiction.
Guidelines:
£10,000 will be presented to a first-time writer whose submission demonstrates outstanding literary talent and who needs financial support to complete their work:
Submissions should take the form of 15,000-20,000 words of a work in progress, fiction or non-fiction, which is not under option or contract.
Applicants may not be agented or under contract to any publisher for any work or title in any language.
Applications are open to writers who have not previously published a full-length book of their own prose writing (including self-published or published on-line) excluding a collection of their own poetry. They may have published short prose writing within a magazine/anthology.
Entrants must write in the English language and reside within the British Commonwealth or Eire.
Submissions should be accompanied with a brief synopsis and biographical note.
Applicants who submitted work for the DRF Writers Award previously may re-apply but the work submitted must be new.
The winner receives a cheque of £10,000 and each runner-up receives £1,000.
Judges:
Colm Tóibín was born in Ireland in 1955. He is the author of ten novels including The Master, Brooklyn, The Testament of Mary and Nora Webster and, most recently, The Magician, which will be published in September 2021. His work has been shortlisted for the Booker three times, won the Costa Novel Award and the Impac Award. He has also published two collections of stories and many works of non-fiction. He lives in Dublin.
Deepa Anappara was born in Kerala, southern India, and worked as a journalist in India for eleven years. Her debut novel Djinn Patrol on the Purple Line was named as one of the best books of the year by The New York Times, NPR, The Washington Post and Time. It was longlisted for the Women's Prize for Fiction 2020, nominated for the Edgar Award for Best Novel, and shortlisted for the JCB prize for Indian literature. A partial of the novel won the Lucy Cavendish Fiction Prize, the Deborah Rogers Foundation Writers Award, and the Bridport/Peggy Chapman-Andrews Award for a First Novel. It is being translated into 22 languages.
Anna James is a writer and arts journalist. She is the author of the bestselling Pages & Co series which has sold into 21 countries. The first three books in the series are out now, published by HarperCollins Children's Books in the UK and Penguin Young Readers in the US, with three more books to come. Formerly Book News Editor at The Bookseller and Literary Editor of ELLE UK, Anna is currently the host and co-curator of Lush Book Club, as well as writing about books and theatre as a freelance journalist for outlets including The Stage, the LA Times and Buzzfeed. She has also contributed stories for the Kate Mosse edited collection, I Am Heathcliff, and Goldsboro Books' 21st birthday anthology. 
Ingrid Persaud was born in Trinidad, and won the Commonwealth Short Story Prize 2017 and the BBC Short Story Prize 2018. She read law at the LSE and was a legal academic for many years before taking degrees in fine art at Goldsmiths College and Central Saint Martins. Her writing has appeared in Granta and Prospect magazines. Ingrid lives in London. Her debut novel, Love After Love, was published by Faber & Faber in 2020 and was the winner of the 2020 Costa First Novel Award.
Click here to apply.
Related Articles