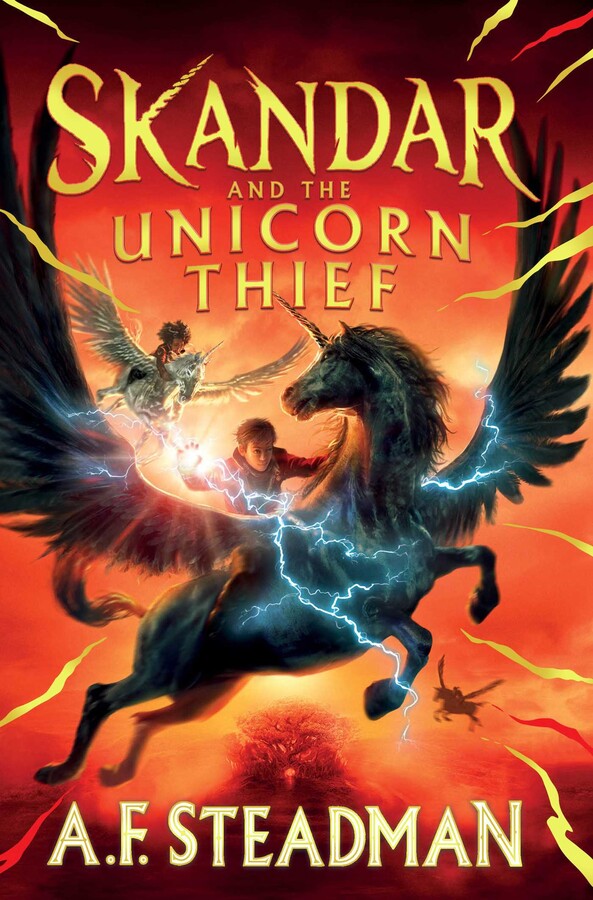 A.F. Steadman shortlisted for Barnes & Noble Book of the Year 2022
A.F. Steadman's debut middle grade novel Skandar and the Unicorn Thief (Simon & Schuster) is among the finalists that make up the list of contenders for the Barnes & Noble Book of the Year for 2022. Booksellers across the country nominated titles they find truly outstanding and in which they have felt the most pride in recommending to readers this year.
Acquired by Simon and Schuster in a world record-breaking deal, this deliciously fast-paced and immersive debut is the first in a planned five-book series and rights have been sold in more than 30 territories, plus a film deal has been struck with Sony. Skandar and the Unicorn Thief is a wildly entertaining fantasy adventure of heroes, sky battles, elemental magic and bloodthirsty unicorns has had a phenomenal worldwide response, featuring in the top five in the New York Times bestseller list and official UK Children's bestseller chart. 
Click here for more. 
Related Articles