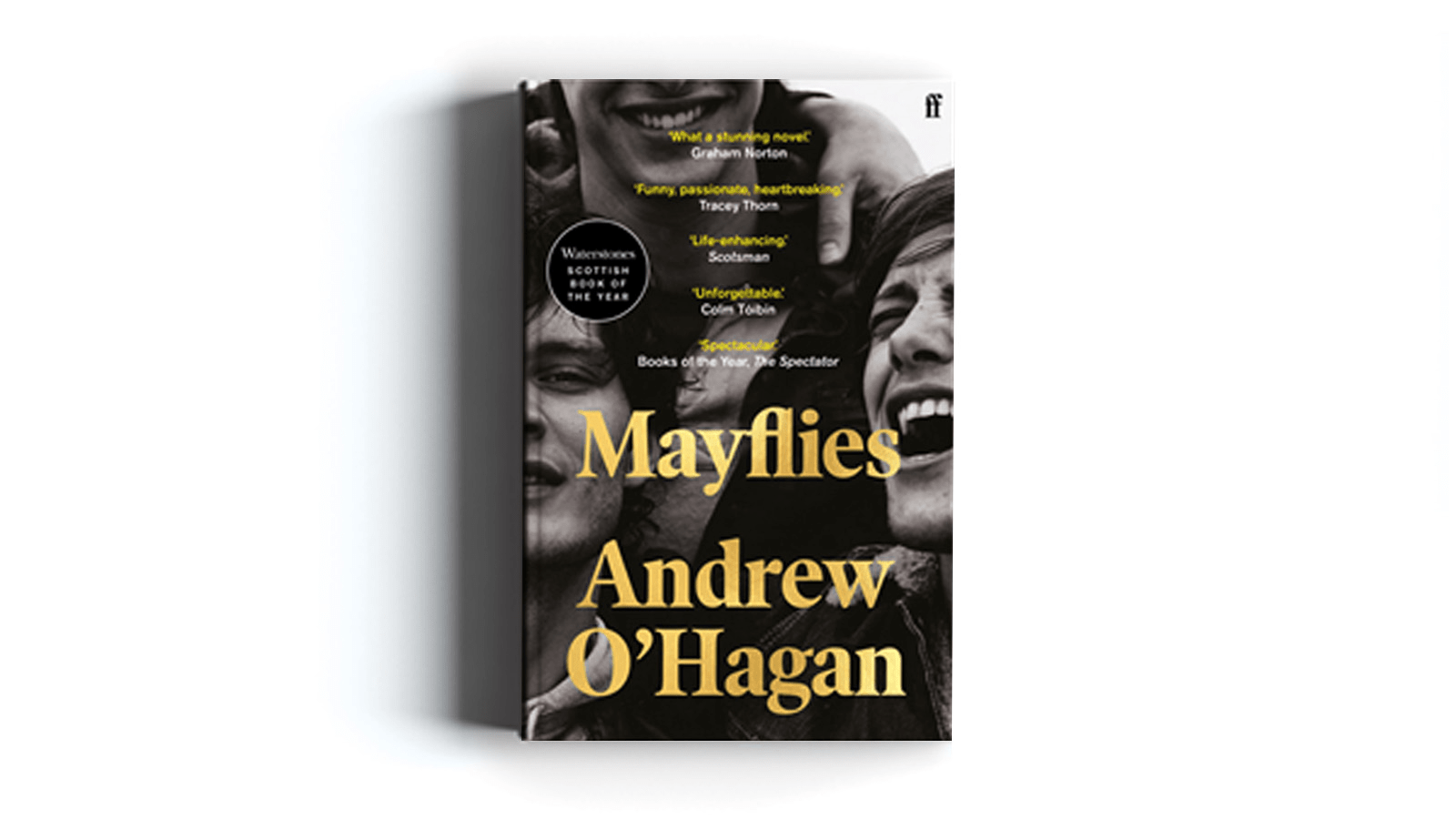 Andrew O'Hagan wins Waterstones Scottish Book of the Year 2021
Mayflies by Andrew O'Hagan (Faber) has won Waterstones Scottish Book of the Year 2021. The novel tells of the friendship between James and Tully, ranging from boyhood in a small Scottish town in the 1980s to middle-age, when Tully is diagnosed with terminal illness. The story was inspired by the close and enduring bonds formed in the author's youth and the soundtrack that accompanied them. The Waterstones Scottish Book of the Year specifically champions books by authors based in Scotland, or that have a strong Scottish setting.
Andrew O'Hagan said: "I am truly delighted that Mayflies has been selected by Waterstones as its Scottish Book of the Year. For an author, one of the great joys is to see a book being taken up by individual shops and individual booksellers, making every effort to put it into the hands of customers. This novel is so personal to me and the reaction of readers has been overwhelming. I feel a huge sense of gratitude to all Waterstones booksellers in Scotland."
Mayflies has been a firm bookseller favourite since its publication and was Waterstones Scottish Book Of The Month in June 2021. Rebekah Carruthers, of Waterstones Dunfermline, commented: "Mayflies captures the essence of friendships perfectly; from wild youth to middle age, it's a brilliantly witty and beautifully told tale of the lengths we will go to help those we love. I adored the dynamic between Tully and Jimmy, and their friendship is one that we can all relate to. It will leave you wanting to call your best friend for a catch up as soon as you're finished reading."
Click here for more.
Related Articles