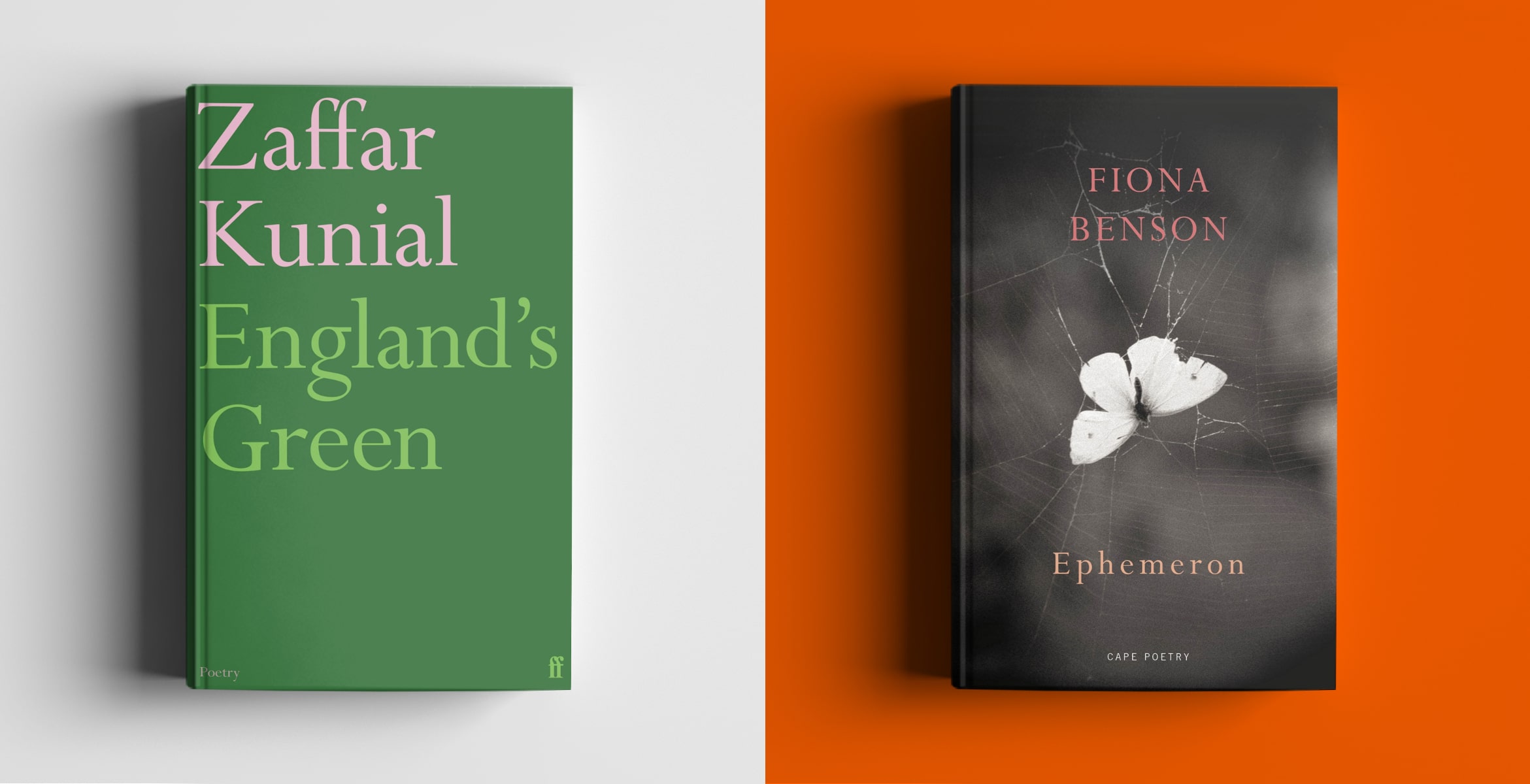 Zaffar Kunial and Fiona Benson shortlisted for Rathbones Folio Prize 2023
The shortlists for this year's Rathbones Folio Prize have been revealed and the poetry category consists of works by Zaffar Kunial and Fiona Benson. Zaffar Kunial is shortlisted for England's Green (Faber), which is his second collection, and is a look at England through language and place. Fiona Benson's Ephemeron (Jonathan Cape) is also on the poetry shortlist, and it is divided into four sections, and was described by Fiona Sampson in the Guardian as showing the poet's "unusual range".
This is the first year in which the new format for the Rathbones Folio prize is running; a winner will be named in each of the three categories (fiction, nonfiction and poetry), with those winners then going on to compete for the overall prize. The winners of the category prizes and the overall prize will be announced on 27 March. Previous Folio prize winners include Colm Tóibín, Carmen Maria Machado, Raymond Antrobus, Hisham Matar and George Saunders.
Click here for more.
Related Articles