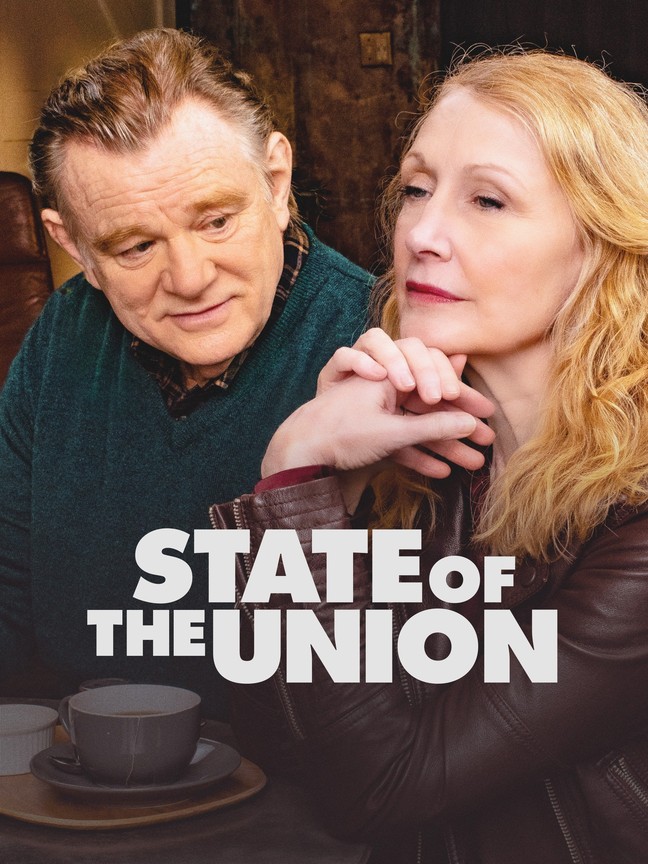 Nick Hornby's 'State of the Union' Renewed for Season 2
State of the Union, the Emmy-winning short-form comedy series created by Nick Hornby, has returned for Season 2 on SundanceTV, Sundance Now and AMC+. Season two stars Brendan Gleeson and Patricia Clarkson as Scott and Ellen, another married couple who've turned to counseling to save their relationship. Like the first season, Season 2 will consist of 10 10-minute episodes of real-time conversation. 
In the first season three years ago, we followed Chris O'Dowd and Rosamund Pike's characters, Tom and Louise in the 10 minutes before their marriage counseling session (with the season counting as 10 weeks of sessions). Season 2 uses the same approach with a new couple, Scott  and Ellen. In this season, liberal campaigning Ellen (Patricia Clarkson) drags her traditional, self-made husband Scott (Brendan Gleeson) out of his comfort zone and into a hipster Connecticut coffee shop, where they have ten minutes before their marriage counseling session to drink a coffee, gather their thoughts and argue about everything from Quakerism to pronouns. Amongst the bickering they also discuss betrayals from their past, how they're changing as people, and what the future of their relationship might look like in a changing world.
Click here for more.
Related Articles