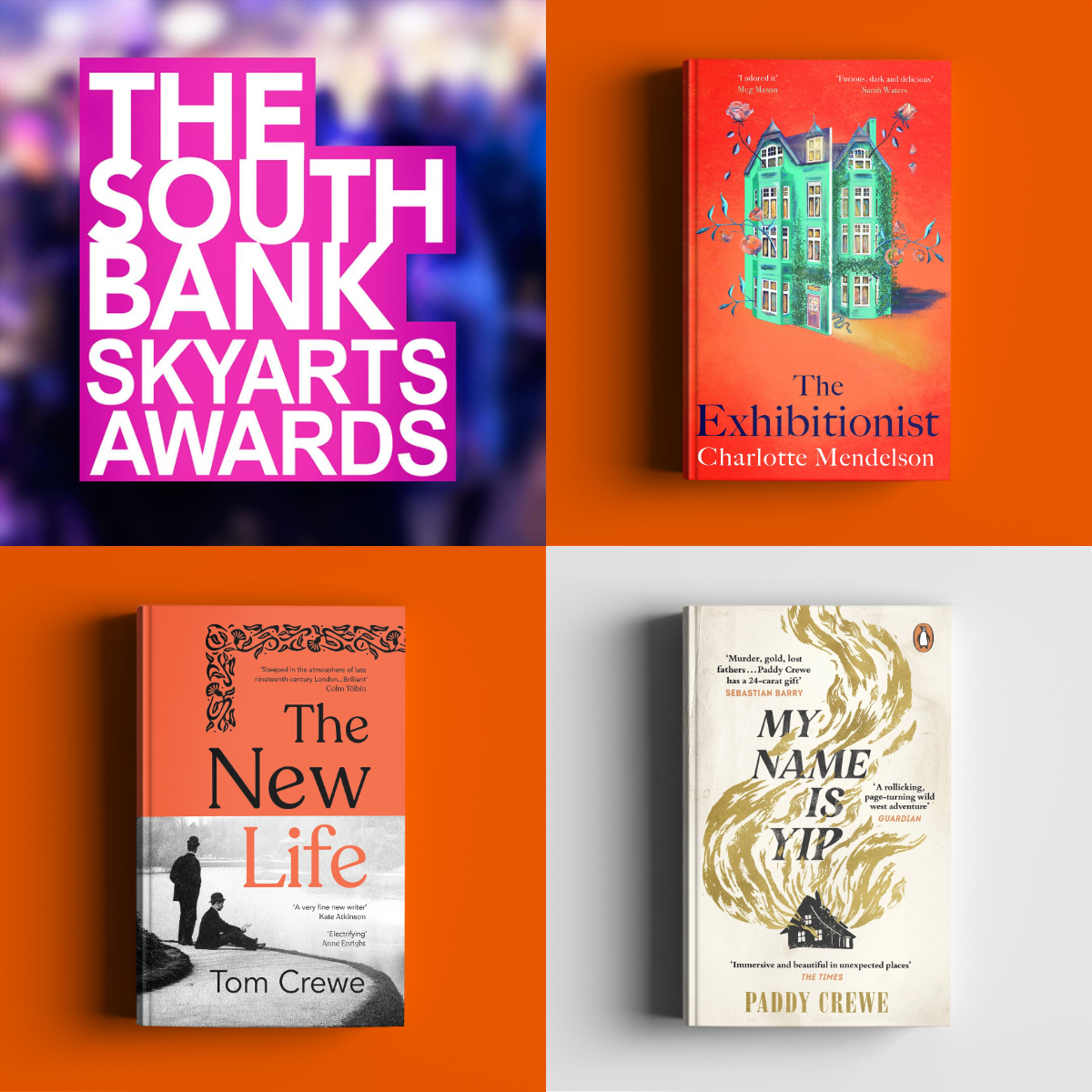 Tom Crewe, Paddy Crewe and Charlotte Mendelson shortlisted for The South Bank Sky Arts Awards 2023
The South Bank Sky Arts Awards – the first and only awards ceremony to celebrate every genre of the arts, including Dance, Theatre, Pop, TV Drama, Film, Classical Music, Literature, Opera, Comedy and Visual Art – has announced this year's nominees. In the literature category, Tom Crewe is shortlisted for The New Life (Chatto & Windus), Paddy Crewe for My Name is Yip (Doubleday), and Charlotte Mendelson for The Exhibitionist (Picador).
The South Bank Sky Arts Awards was commissioned by Phil Edgar-Jones, Director of Sky Arts and Entertainment for Zai Bennett, Managing Director of Content for Sky UK and Ireland. The Commissioning Editor for Sky is Benedetta Pinelli. The South Bank Sky Arts Awards is part of a portfolio of South Bank content on Sky Arts produced by Directors Cut Productions.
Click here for more.
Related Articles