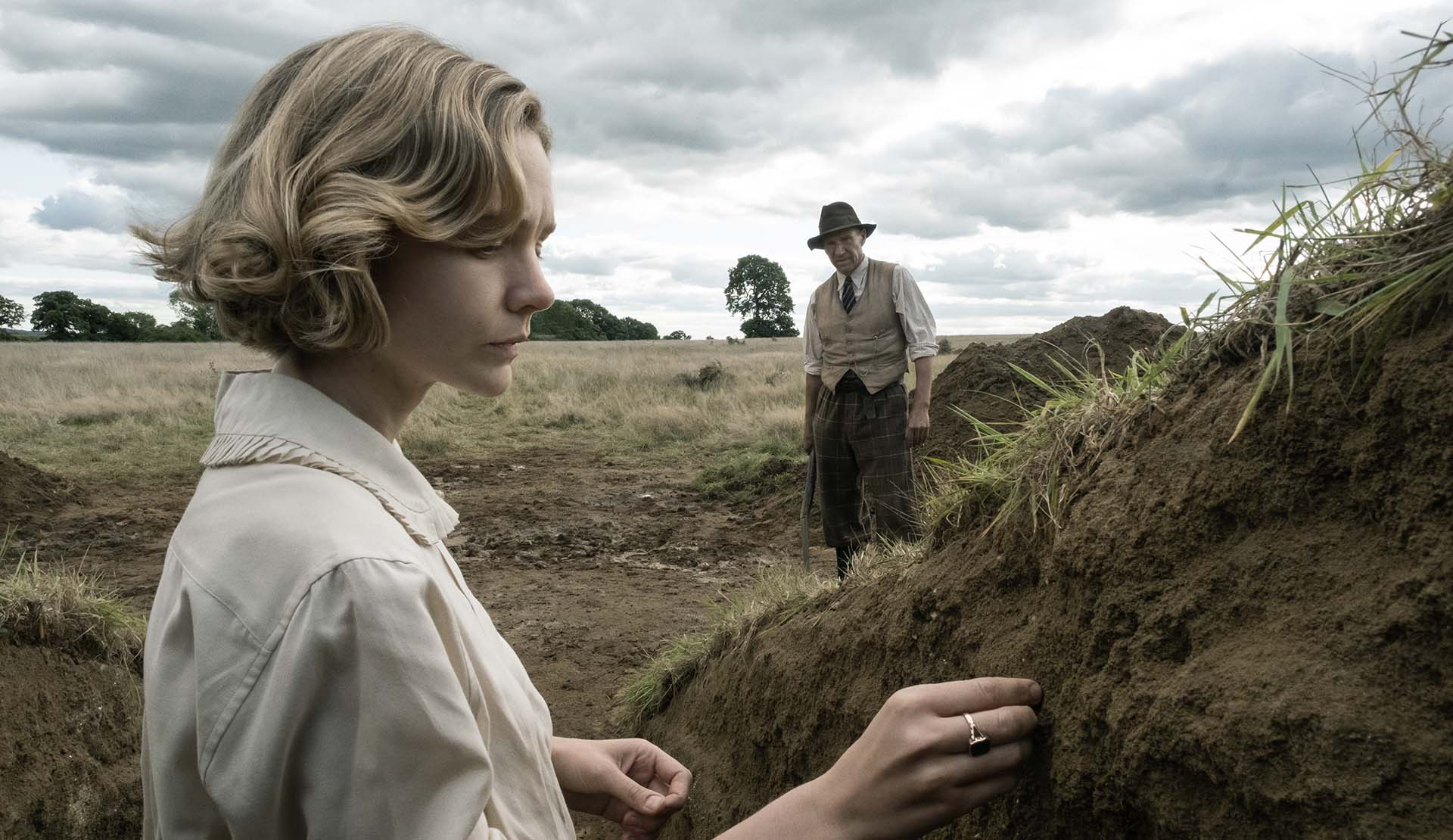 'The Dig' by John Preston Adapted for the Screen by Netflix
Moira Buffini (Harlots) has adapted the screenplay based on John Preston's The Dig, which tells the story of the most famous archaeological dig in modern British history – the discovery of the Anglo-Saxon burial ship at Sutton Hoo, known as "Britain's Tutankhamun." The film is directed by Simon Stone and it is currently scheduled for release on Netflix in January 2021.
The screen version casts Ralph Fiennes as archaeologist Basil Brown who makes the discovery – though the site sits on the land of Carey Mulligan's Edith Pretty. It also stars Lily James as archaeologist Peggy Preston, who – due to the 1939 setting – finds herself faced with misogynistic notions as a young woman in a male-dominated field. Elsewhere, the cast includes Johnny Flynn, Ben Chaplin, Monica Dolan, and Ken Stott. 
Click here to watch the trailer.
Related Articles