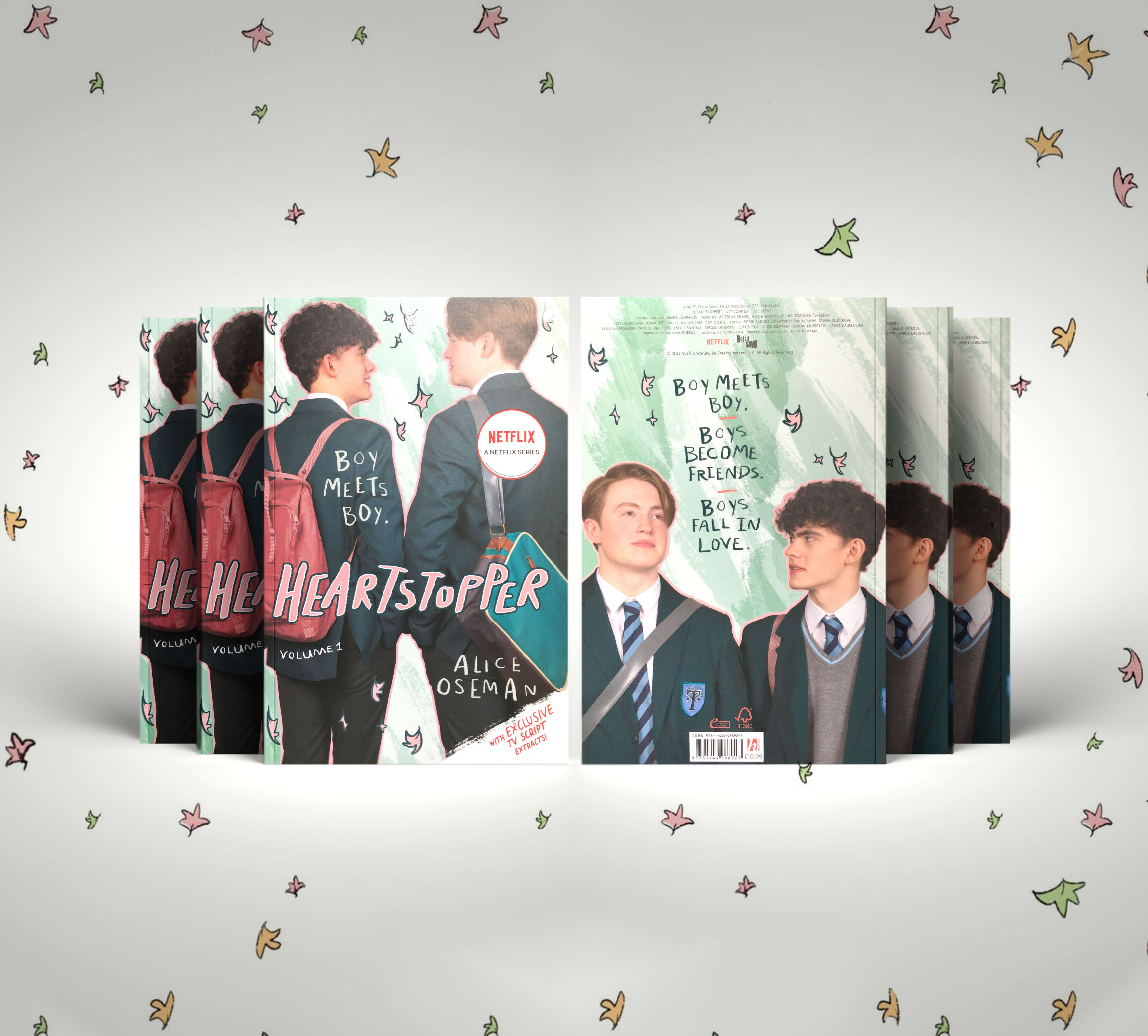 Sales of Alice Oseman's work surge in wake of hit Netflix series 'Heartstopper'
Sales of all Alice Oseman's works have increased exponentially since the premiere of Heartstopper on Netflix, propelling the first volume in the original graphic novel series to number one on the official UK Children's bestseller charts and volumes two, three and four into the top ten as well. Nick and Charlie: A Heartstopper Novella is number one across all audiobooks in the UK, and Alice Oseman currently holds seven of the top ten places in this week's official UK Children's bestseller chart, and twelve of the top fifty (including Radio Silence, the Heartstopper Colouring Book, This Winter, Solitaire and more). Alice is also sitting at number six in the New York Times bestseller list this week with Loveless, and number eight on the graphic novel list with Heartstopper Volume 1.
With over 23.94 million hours watched, Heartstopper ranks number five on Netflix's Official Top 10 list of the most-watched TV shows in the English language for the week between April 25 and May 1. The Heartstopper hashtag on TikTok has 2.8 billion views, and the total number of Instagram followers for Alice, Kit Connor (Nick) and Joe Locke (Charlie) have increased from 230,000, 60,000 and 7,000 respectively on March 16th to 1m Instagram followers for Alice, 2.6m followers for Kit and 1.9m followers for Joe as of May 6th, 2022. 
Heartstopper also continues to top Variety's Trending TV chart for the week of April 25 to May 1. The series, which debuted at No. 1 and is Certified Fresh on Rotten Tomatoes with a 100% critics score, drew even more interactions this week, with 1.05 million engagements on Twitter.
Related Articles