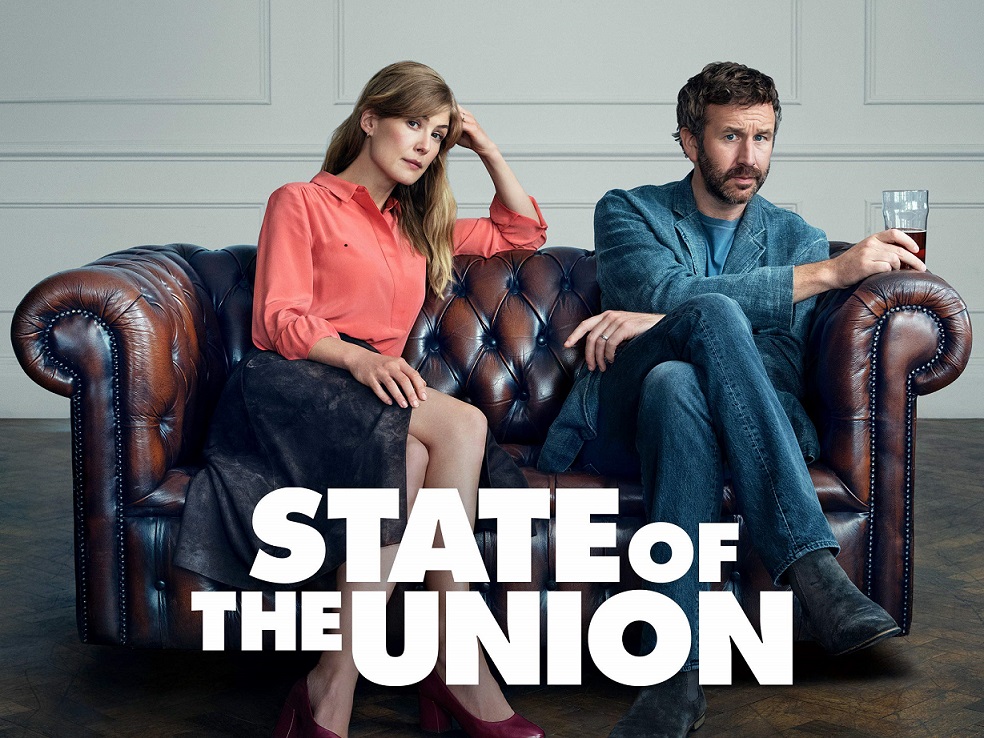 Nick Hornby's 'State of the Union' Wins Three Awards at the Creative Arts Emmys
Nick Hornby's State of the Union triumphed the short-form series Emmy categories, winning for Short Form Comedy or Drama Series in the Creative Arts Emmy awards, followed by Actress and Actor in Short Form Comedy or Drama Awards for its stars Rosamund Pike and Chris O'Dowd. This is a remarkable victory for State of the Union, especially considering that it wasn't even listed as a nominee at first.
The short comedy, which follows a couple meeting in a pub before couples counseling and discussing their troubled marriage, was written by Nick Hornby and directed by Stephen Frears. It ran for ten, 10-minute episodes on SundanceTV and on BBC2 in 2019, and the full series is now available to watch on SundanceTV and BBC iPlayer.
Related Articles