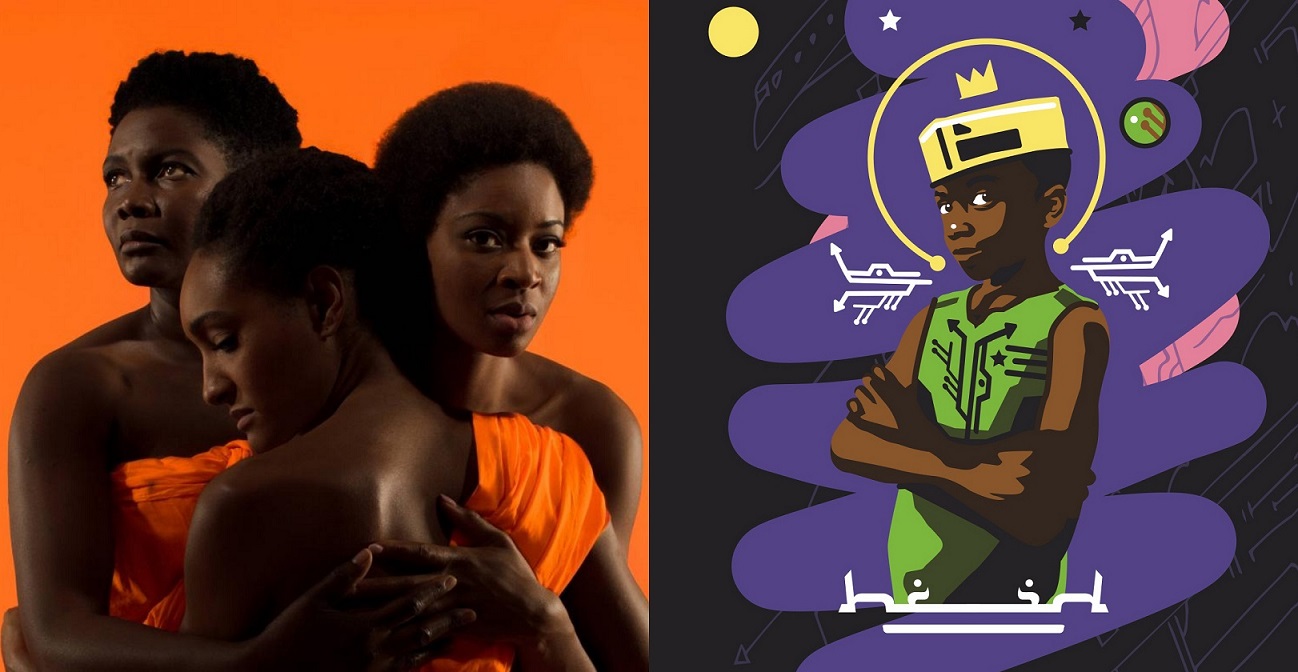 'Three Sisters' & 'The Little Prince' Adapted for the Stage by Inua Ellams
The award-winning poet and playwright Inua Ellams has recently adapted the classics Three Sisters and The Little Prince for the stage at the National Threatre and the Stratford Circus Arts Centre. 
Three Sisters, which is running at the National Theatre from December 2019 until mid-February 2020, relocates Chekhov's iconic characters to 1960s Nigeria. Set on the brink of the Biafran Civil War, we have Lolo, Nne and Udo pining for Lagos from the vantage of a village near Owerri, a city in the heart of Igboland to which their late father brought them to connect with their ancestral roots. It's directed by Nadia Fall, artistic director of Theatre Royal Stratford East, and features Sarah Niles, Natalie Simpson and Racheal Ofori as the eponymous siblings, plus Ken Nwosu, Tobi Bamtefa, Jude Akuwudike, Ronke Adekoluejo, Anni Domingo, and others. 
Ellams' next play, which is also his first work for children, will create an Afro-futurist reimagining of classic French story The Little Prince by Antoine de Saint-Exupéry, and is directed by Femi Eluffowoju Jr with design by Miriam Nabarro and music by Cassie Kinoshi in association with English Touring Theatre. The Little Prince descends from an African race in a parallel galaxy, travelling across time and space to bring peace to his warring planet. His journey as a galactic emigrant addresses climate change, morality, takes us through solar systems of odd planets with strange beings, and shows how even a little thing can make a big difference. The show is open at Stratford Circus Arts Centre from the 17th of January-1st February 2020 as part of a programme supported by Newham Council to give every year six pupil in the borough the opportunity to see a new piece of theatre for free.
Click here to book tickets for Three Sisters.
Related Articles