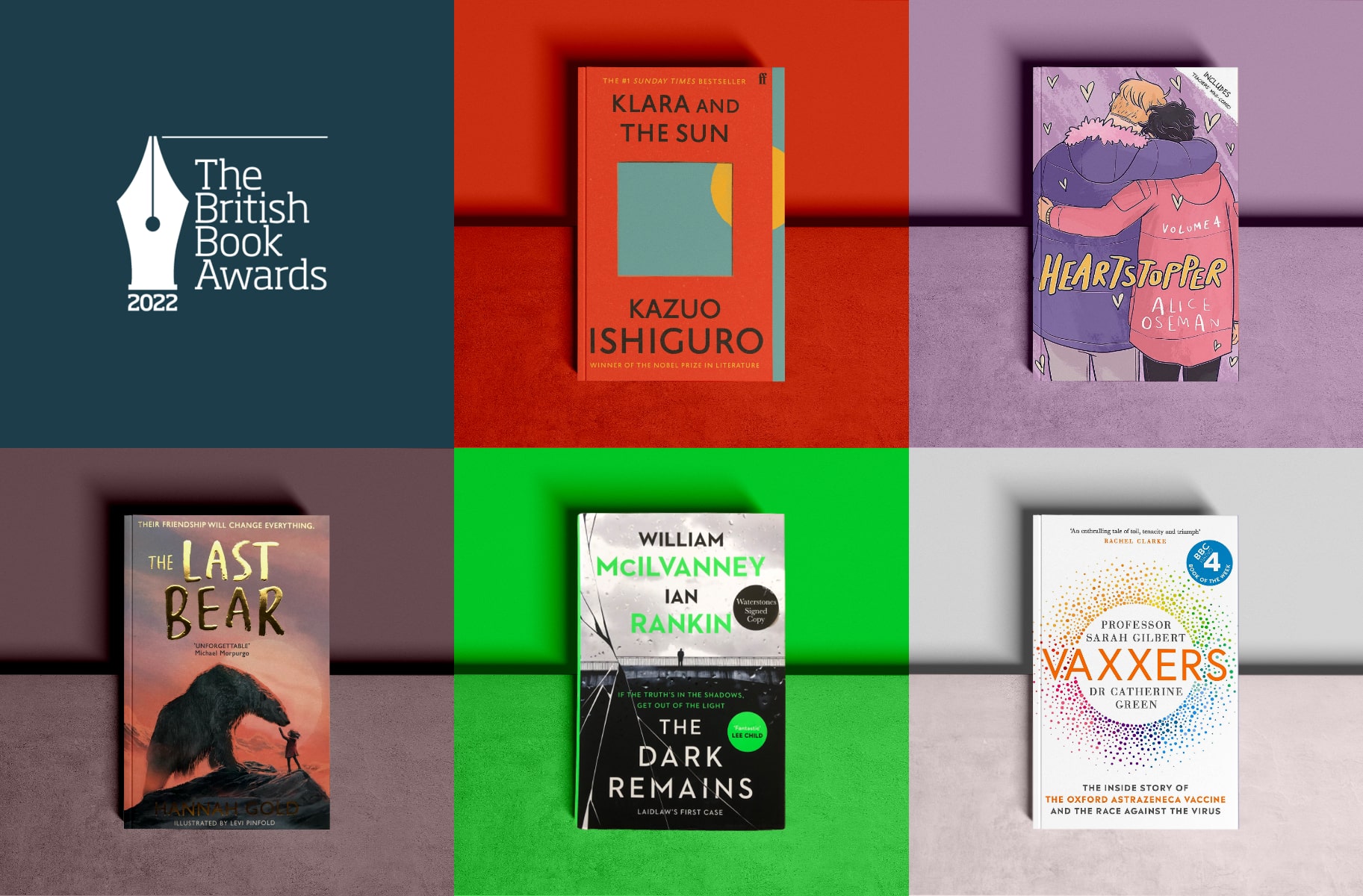 RCW Authors shortlisted for British Book Awards 2022
The British Book Awards shortlists have been revealed for 2022, and featured are Kazuo Ishiguro, Alice Oseman, Ian Rankin, Hannah Gold and co-authors Sarah Gilbert and Catherine Green. Kazuo Ishiguro is shortlisted for Klara and the Sun (Faber & Faber) in the Fiction category, Alice Oseman for Heartstopper Vol 4 (Hachette Children's Books) in the Children's Illustrated & Non-Fiction category, Ian Rankin and William McIlvanney for The Dark Remains (Canongate) in the Crime & Thriller category, Hannah Gold for The Last Bear (HarperCollins, illustrated by Levi Pinfold) in the Children's & YA fiction category, and Sarah Gilbert and Catherine Green for Vaxxers (Hodder) in the Narrative Non-Fiction category. 
The British Book Awards, aka The Nibbies, represent the absolute best of the book trade, showcasing the books, bookshops, agents and publishers. This year's celebrations will return to Grosvenor House London on 23rd May 2022 alongside an online ceremony for those who cannot attend in person.
Click here to discover more.
Related Articles