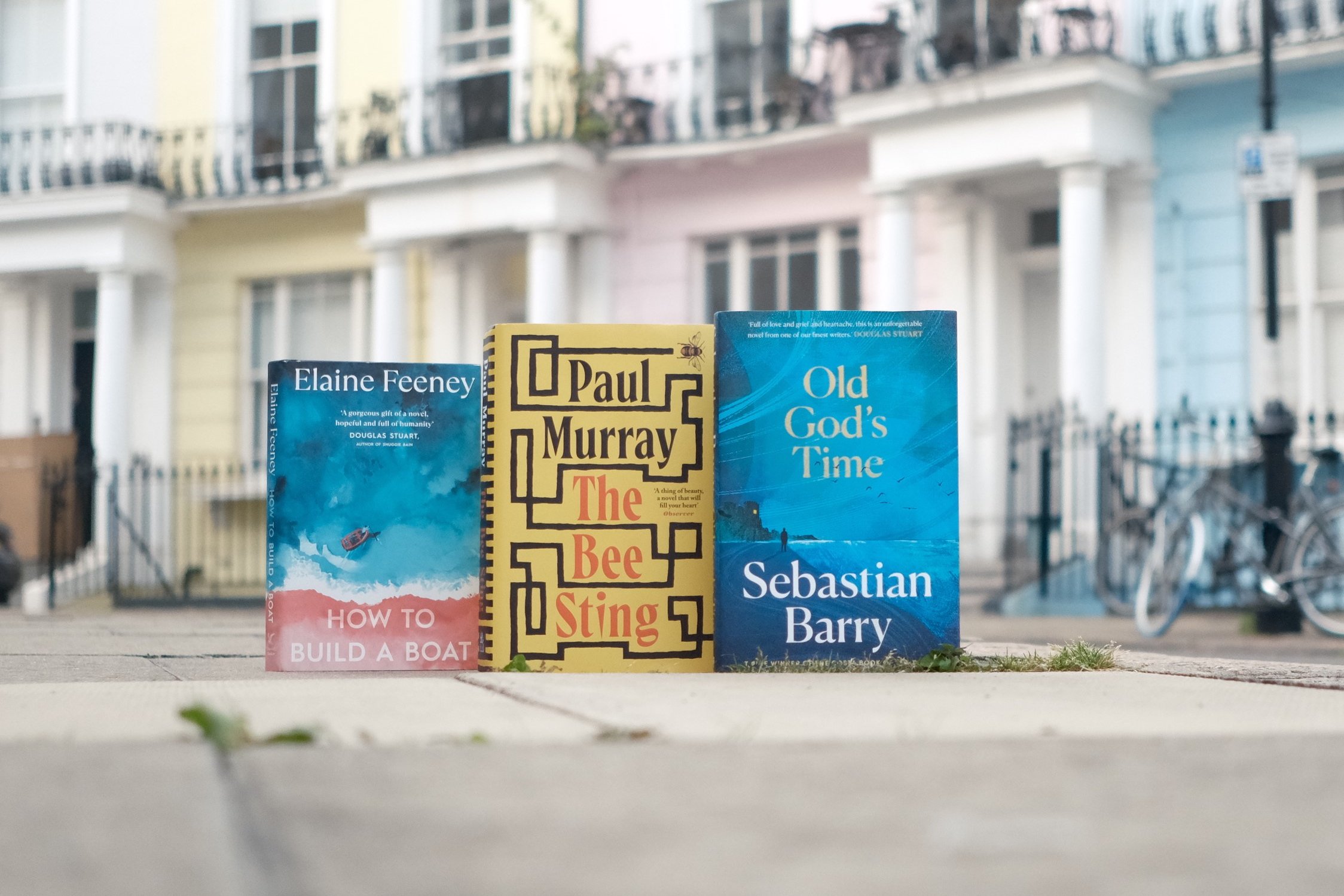 Sebastian Barry, Elaine Feeney and Paul Murray longlisted for the 2023 Booker Prize
A longlist of 13 "original and thrilling" books offering "startling portraits of the current" are in contention for the 2023 Booker prize, the UK's most prestigious literary award. The longlist features Sebastian Barry's Old God's Time (Faber), Elaine Fenney's How To Build a Boat (Harvill Secker) and Paul Murray's The Bee Sting (Hamish Hamilton).
Sebastian Barry's Old God's Time, which follows a murder investigation in which a retired policeman must confront the loss and sorrow of his past, "evokes the distorting effect of trauma on memory as we enter an easy companionship with his gentle, funny protagonist. Both the legacy of historic child abuse in Ireland and the enduring power of love are sensitively explored in this compassionate and quietly furious book."
Elaine Feeney's book, How to Build a Boat includes interweaving stories of  a teenage boy, Jamie, searching for meaning in the world, and his teacher Tess. "Feeney has written an absorbing coming-of-age story which also explores the restrictions of class and education in a small community," the judging panel said. They described it as "a complex and genuinely moving novel".
Fellow Irish author Paul Murray is up for The Bee Sting (Hamish Hamilton) set in the Irish Midlands, and "explores how our secrets and self-deceptions ultimately catch up with us," according to the panel. The members added: "This family drama, told from multiple perspectives, is at once hilarious and heartbreaking, personal and epic. It's an addictive read."
Click here for more.
Related Articles