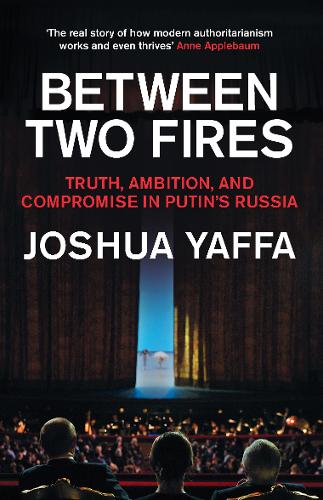 Joshua Yaffa & John Harris Win Orwell Prizes 2021
Joshua Yaffa has scooped the Orwell Prize for Political Writing with Between Two Fires: Truth, Ambition and Compromise in Putin's Russia (Granta). Described by the judges as "beautiful and haunting", the book unfolds over a series of pen-portraits, including TV producers, priests and human rights activists trying to thrive in contemporary Russian. It is the Moscow-based journalist's first book. Yaffa dialled in from Moscow, saying: "The exercise of power and politics—especially in a place like Putin-era Russia—can complicate or scramble the pursuit of a noble, honest life, but life in all its beauty and strangeness remains all the same, even for those who make their own accommodation with the system. Orwell was a constant reference as I tried to untangle these stories and tell them with lucidity and, I hope, a measure of literary artistry."
In addition to our book category winner, we are thrilled that John Harris has been awarded the Orwell Prize for Journalism. He was named the winner for The Guardian video series Anywhere But Westminster, which he has been running with John Domokos for over ten years, chronicling and foreshadowing many of the tumultuous political events of the decade.
Click here for more.
Related Articles