01 December 2022
A.F. Steadman's 'Skandar and the Unicorn Thief' named Waterstones Children's Book of the Year
A.F. Steadman's debut middle grade novel Skandar and the Unicorn Thief has been selected as the Waterstones Children's Book of the Year for 2022. Acquired by Simon and Schuster in a world record-breaking deal, this is the first in a planned five-book series and rights have been sold in more than 30 territories, plus a film deal has been struck with Sony. Skandar and the Unicorn Thief has had a phenomenal worldwide response, featuring in the top five in the New York Times bestseller list as well as the official UK Children's bestseller chart. 
Waterstones said: "The bedrock is, of course, an absolutely genius concept: warrior unicorns hatched in a mysterious island school and bonded to a specific rider. But whilst the premise may have drawn booksellers in, it was A.F. Steadman's propulsive, page-turning storytelling that led them to passionately recommend Skandar and the Unicorn Thief to children, parents and just about anybody else that set foot on their shopfloor.
"Hugely imaginative and epic in scope yet – crucially – rooted in credible characterisation with protagonists readers could take to their hearts, the story of Skandar Smith's...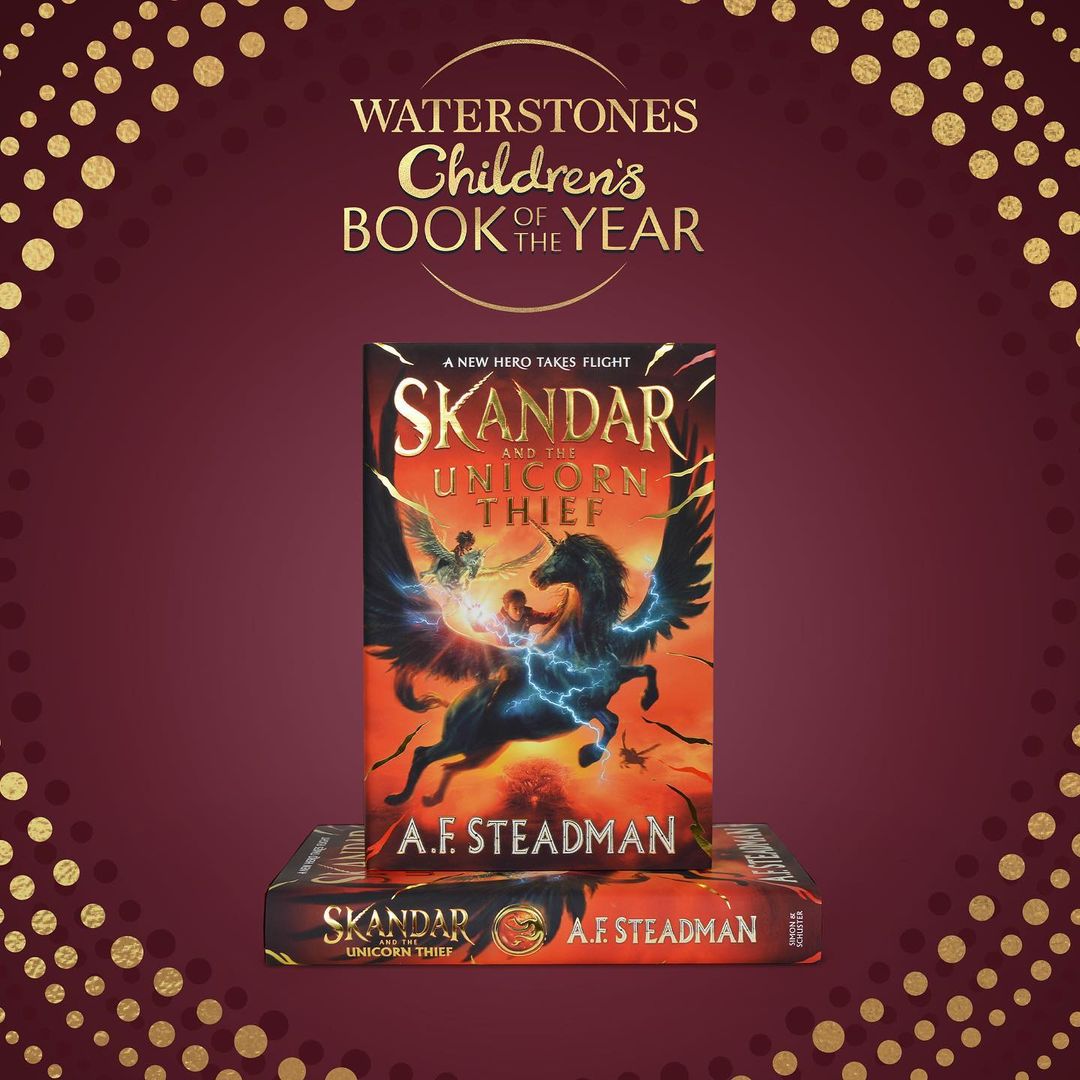 29 November 2022
Stephanie Sy-Quia and Nick Laird win Forward Poetry Prizes 2022
Poets Stephanie Sy-Quia and Nick Laird have been awarded Forward Poetry Prizes for works described by the judges as setting a "benchmark of excellence." Announced in a ceremony held in Manchester on Monday 28th November, the £10,000 Felix Dennis Prize for Best First Collection went went to Stephanie Sy-Quia for Amnion (Granta Poetry) and the £1,000 prize for Best Single Poem went to Nick Laird for "Up Late."
Sy-Quia started writing Amnion when she was 15 and it has taken her nine years to complete. She said: "Amnion is my attempt to wrestle with the metrics for provenance and belonging. The early passages of the book are very precious to me, because they represent the oldest material: there are phrases in there which date from my teens, and I like to think that their continued inclusion in the text is a kind of loyalty to former selves."
Nick Laird wrote his winning poem "Up Late " as an elegy to his father who died of Covid in March 2021. He said: "It has a weird real-time element to it that wouldn't be there if I'd been able to be with my father, so it's of the moment in that sense. It was the peculiar circumstances of the Covid pande...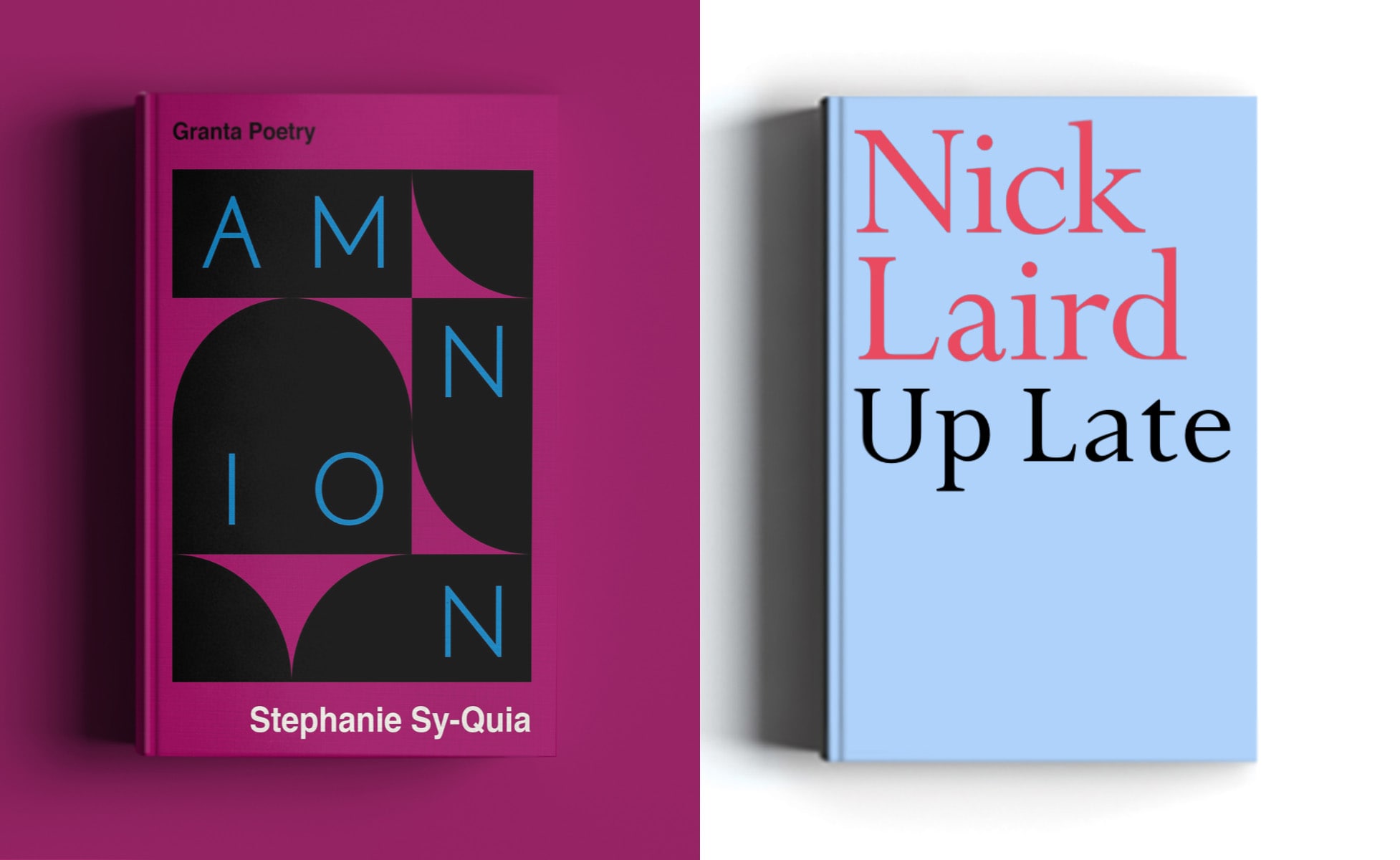 24 November 2022
Anne Enright honoured with the Bob Hughes Lifetime Achievement Award at An Post Irish Book Awards 2022
The An Post Irish Book Awards has presented Anne Enright with the Bob Hughes Lifetime Achievement Award. She joins a host of distinguished recipients such as Sebastian Barry and Colm Tóibín. Organisers said: "The writer has occupied a central position in the cultural life of Ireland for over three decades, with her literary career spanning seven novels, three short story collections, a memoir of motherhood and the 2007 Booker Prize for her fourth novel, The Gathering (Jonathan Cape). The author was also named the inaugural Laureate for Irish Fiction between 2015 – 2018." 
It continued: "As the 2022 Lifetime Achievement honouree, Anne Enright joins a host of other distinguished recipients such as Sebastian Barry, Colm Tóibín, Thomas Kinsella, Eavan Boland, John Montague, JP Donleavy, Paul Durcan, John Banville, Maeve Binchy, John McGahern, Edna O'Brien, William Trevor, Seamus Heaney and Jennifer Johnston." 
Click here for more.
...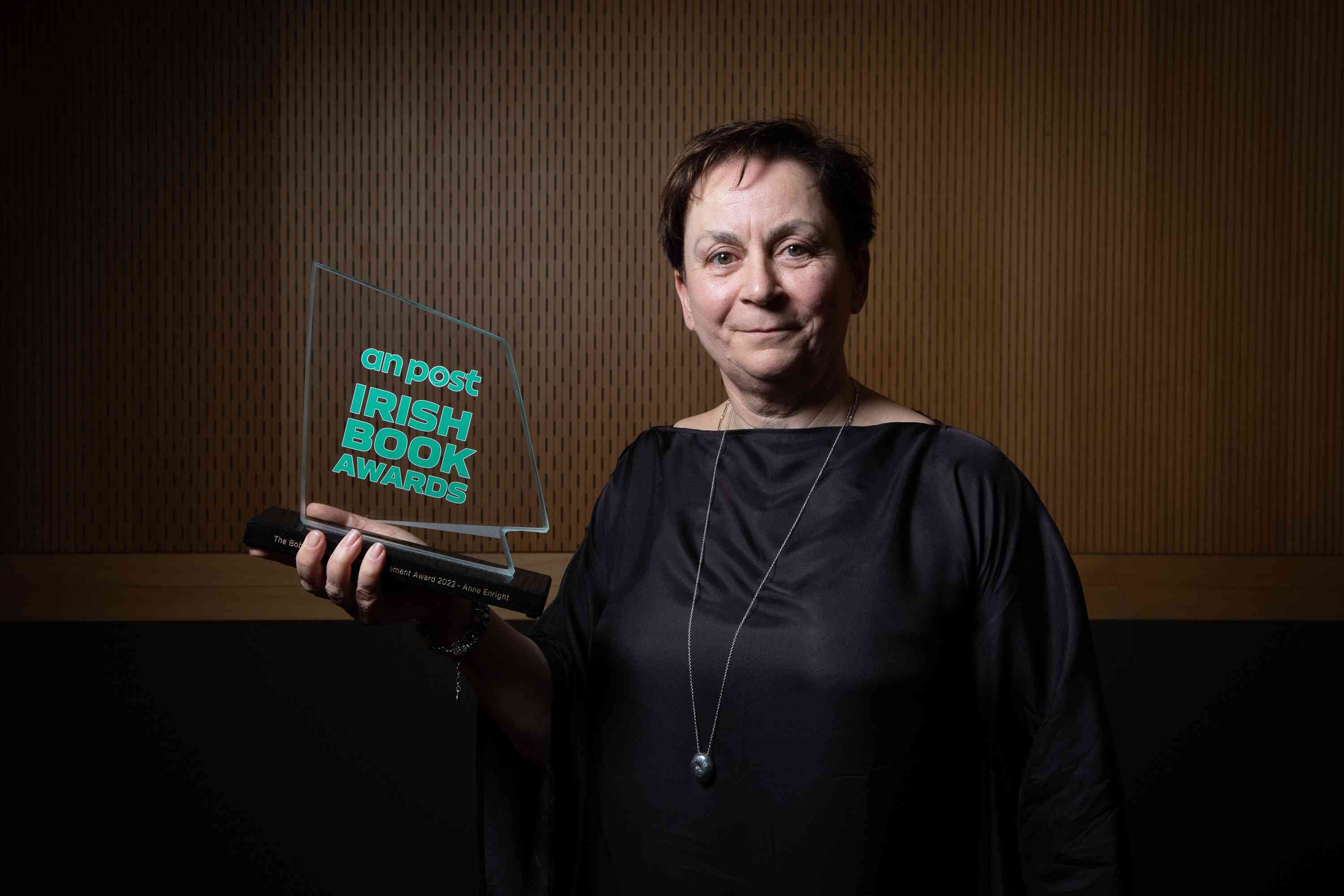 V