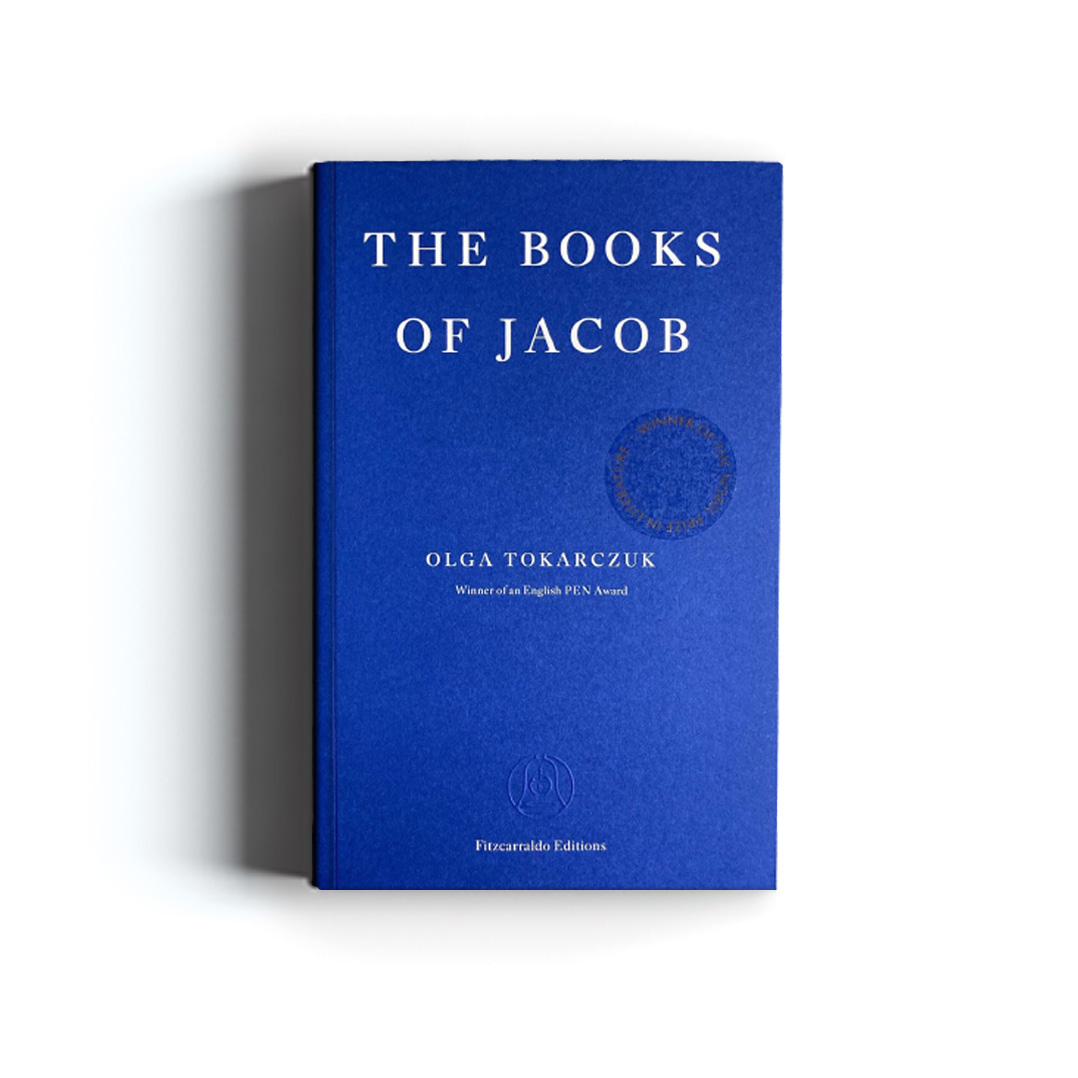 Olga Tokarczuk shortlisted for International Booker Prize 2022
Nobel laureate Olga Tokarczuk's epic novel The Books of Jacob (Fitzcarraldo Editions), which has been called her "magnum opus", and took Jennifer Croft seven years to translate, is among six novels shortlisted for the International Booker Prize 2022. The book follows the story of charismatic Jewish eighteenth-century mystic Jacob Frank and an Eastern Europe swept by new ideas. The judges said the book "weaves an epic tapestry from the bizarre, mundane and utterly unpredictable sweep of history as it is created moment by moment, crammed with a staggering cast of characters, places and historical events." They praised Jennifer Croft's "lithe, elegant translation [for conveying] the novel's delicate irony and its ethereal beauty." Olga Tokarczuk won the award in 2018 for her novel Flights, translated by Jennifer Croft. In the same year, Tokarczuk won the Nobel Prize in Literature, for what the Nobel Prize described as "a narrative imagination that with encyclopaedic passion represents the crossing of boundaries as a form of life."
The International Booker is award each year to a single fiction book – either a novel or short story collection. Chair of judges Frank Wynne said that "these six titles from six languages explore the borders and boundaries of human experience, whether haunting and surreal, poignant and tender, or exuberant and capricious. In their differences, they offer glimpses of literature from around the world but they all share a fierce and breathtaking originality that is a testament to the endless inventiveness of fiction."
Click here for more.
Related Articles