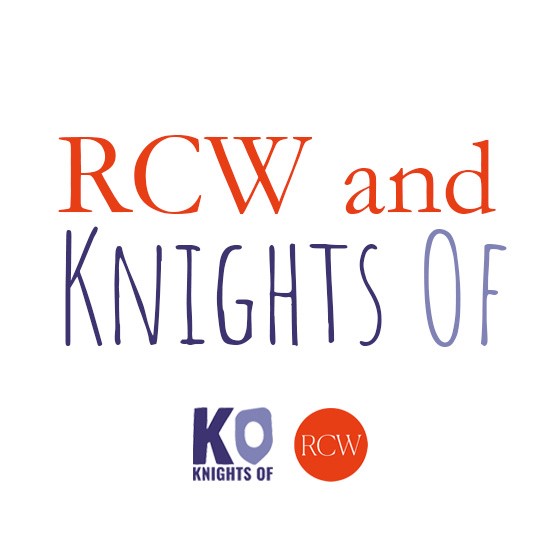 Press Release: RCW and Knights Of open children's publishing workshop for aspiring authors of colour
RCW and Knights Of have announced a series of free workshops for aspiring children's authors of colour.
Spearheaded by Claire Wilson, Director at RCW, and Eishar Brar, Editorial Director at Knights Of, the workshops will provide transparency and clarity into the publishing process from beginning to end. They will be joined by authors, including Tanya Byrne, Aisha Bushby, Mary Watson, Elle McNicoll and Sharna Jackson, editors, and agents from across children's publishing, for panels covering a range of topics: including the submissions process, the role of marketing & publicity, and building an author profile.
A summary of the workshops and a series of resources will be made available online after the event.
After five virtual workshops across two weekends in August 2020, the authors will receive one-to-one feedback sessions with an editor or agent to discuss their manuscripts. In a no-strings attached process, they will have unfettered access to industry professionals, without having to commit to one publisher or agent.
We are particularly keen to hear from Black writers, and will be prioritising their applications. The very specific lack of Black children's authors in the UK needs addressing and we hope that by providing transparent information, and making it available online after the event, we can create a viable path into children's publishing.
Applicants should send a sample of between 1-5k words of children's or YA fiction along with a short synopsis and biography via the online form on here by Monday 27th July. Applicants must be UK based.
Claire Wilson, Director at RCW: "One of the things I love most about my job as an agent is the excitement of discovering new talent, and I am so delighted to be able to work with the Knights Of team in order to find new voices, and convey our long-held commitment towards supporting authors of colour in breaking into the industry and sustaining long term success."
 Eishar Brar, Editorial Director at Knights Of: "It's so encouraging to see a huge agency take definitive action in making publishing more accessible for authors of colour. Claire brought this idea to the table over a year ago, and the past couple of months have really highlighted the sense of urgency that the whole publishing industry must now act upon. I'm really excited that we at Knights Of are able to bring our ethos of inclusive publishing to these workshops, and to empower authors of colour in navigating an often opaque process."
For more information about Knights Of: www.knightsof.media
Related Articles