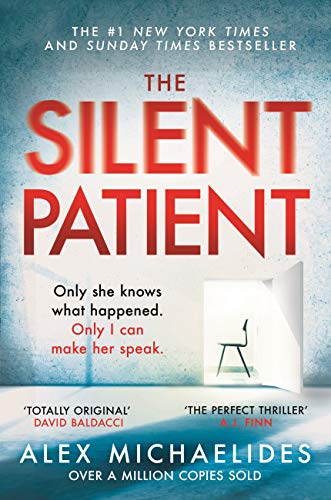 'The Silent Patient' by Alex Michaelides Longlisted for the 2020 Glass Bell Award
Alex Michaelides' The Silent Patient, a million copy bestselling thriller with an unguessable twist, is among the twelve books up for the 2020 Glass Bell Award. This longlist adds to Michaelides' recent accolades, which includes the British Book Awards: Crime & Thriller Book of the Year shortlist. 
Launched in 2017, the Glass Bell Award celebrates the best storytelling in every genre. It is judged by a group of ten people from Goldsboro Books, DHH Literary Agency and The Dome Press. The shortlist of six will be announced on 11th May, with the winner, who will receive both £2,000, and a handmade, engraved glass bell, will be announced on 2nd July.
Related Articles