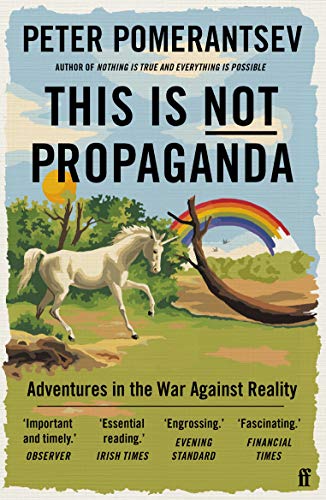 Peter Pomerantsev Shortlisted for Gordon Burn Prize 2020
Peter Pomerantsev's This Is Not Propaganda, published by Faber & Faber, has been shortlisted for the Gordon Burn Prize 2020. This part memoir, part investigation, part cry for help, tours the world and delves into archives, telling the stories of the new information wars, interwoven with passages about his parents' lives. 
Now in its eighth year, the literary prize celebrates both fiction and non-fiction, rewarding works that stand out in the scale of their endeavour, often challenging readers' expectations or pushing perceived boundaries of genre, sensibility or even the role of literature itself. It seeks to celebrate those who follow in the footsteps of the groundbreaking author Gordon Burn, and the winner of the £5,000 prize will be announced on 15th October at the Durham Book Festival. 
Discover more here. 
Related Articles