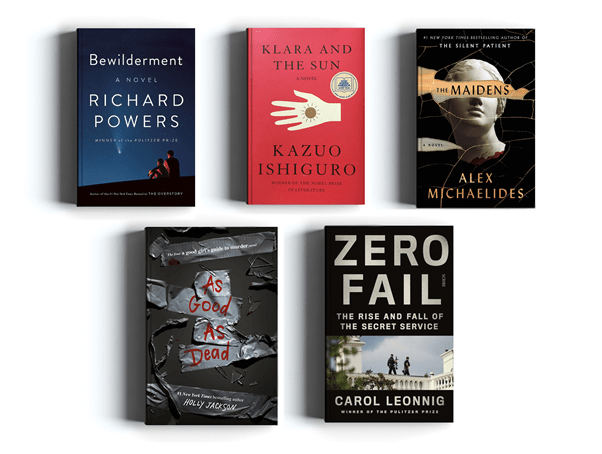 Ishiguro, Powers, Michaelides, Jackson & Leonnig Nominated for Goodreads Choice Awards 2021
The 2021 Goodreads Choice Awards nominees have been announced and among them are Kazuo Ishiguro, Richard Powers, Alex Michaelides, Leonnig and Holly Jackson. Their books are featured across a wide range of categories, including Kazuo Ishiguro's Klara and the Sun for the Best Science Fiction, Richard Power's Bewilderment for Best Fiction, Holly Jackson's As Good As Dead for the Best YA Fantasy & Science Fiction and Carol Leonnig's Zero Fail for the Best Non-Fiction. 
Decided by voting open to all members of Goodreads, the Goodreads Choice Awards are one of the few major book awards chosen by readers. Voting in 20 categories happens in November, and the winners are announced in December. Goodreads analyzes statistics from the hundreds of millions of books added, rated, and reviewed on the site to select 15 worthy nominees in 20 categories. 
Click here to vote. 
Related Articles