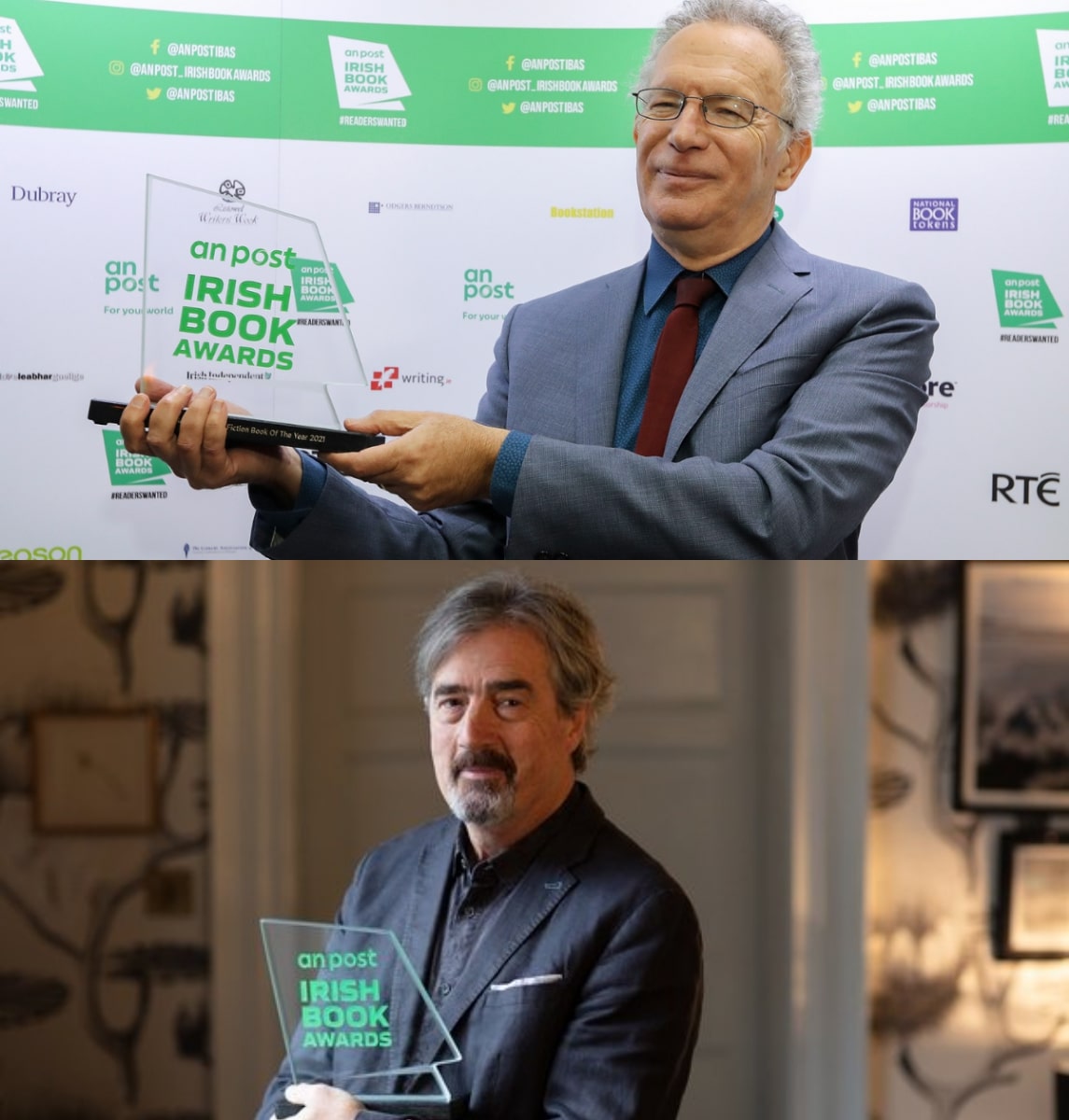 An Post Irish Book Awards 2021: Fintan O'Toole & Sebastian Barry named winners
The virtual An Irish Post Book Awards 2021 ceremony awarded writers on the work of the past year and received a record number of votes from the Irish public, with Fintan O'Toole and Sebastian Barry among the winners. Fintan O'Toole won Non-Fiction Book of the Year for We Don't Know Ourselves: A Personal History of Ireland Since 1958 (Head of Zeus) emerging from a shortlist that included fellow journalists Richard Chambers, Brian O'Donovan, Susan McKay and Derek Scally and historian Diarmaid Ferriter.
Sebastian Barry, the outgoing Laureate for Irish Fiction, was awarded this year's Bob Hughes Lifetime Achievement Award. In conferring the award, the Board of the Irish Book Awards stated: "Sebastian Barry has occupied a central position in the cultural life of Ireland for over three decades as a poet, playwright and novelist. In a literary career that has delivered fifteen plays, ten novels, and three poetry collections, Barry has been in the van of Ireland's contemporary literary renaissance most notably in the way he has courageously drawn on family history, personal experiences and memories to illuminate neglected aspects of Irish culture frequently glossed over in the official histories."
Click here for more. 
Related Articles