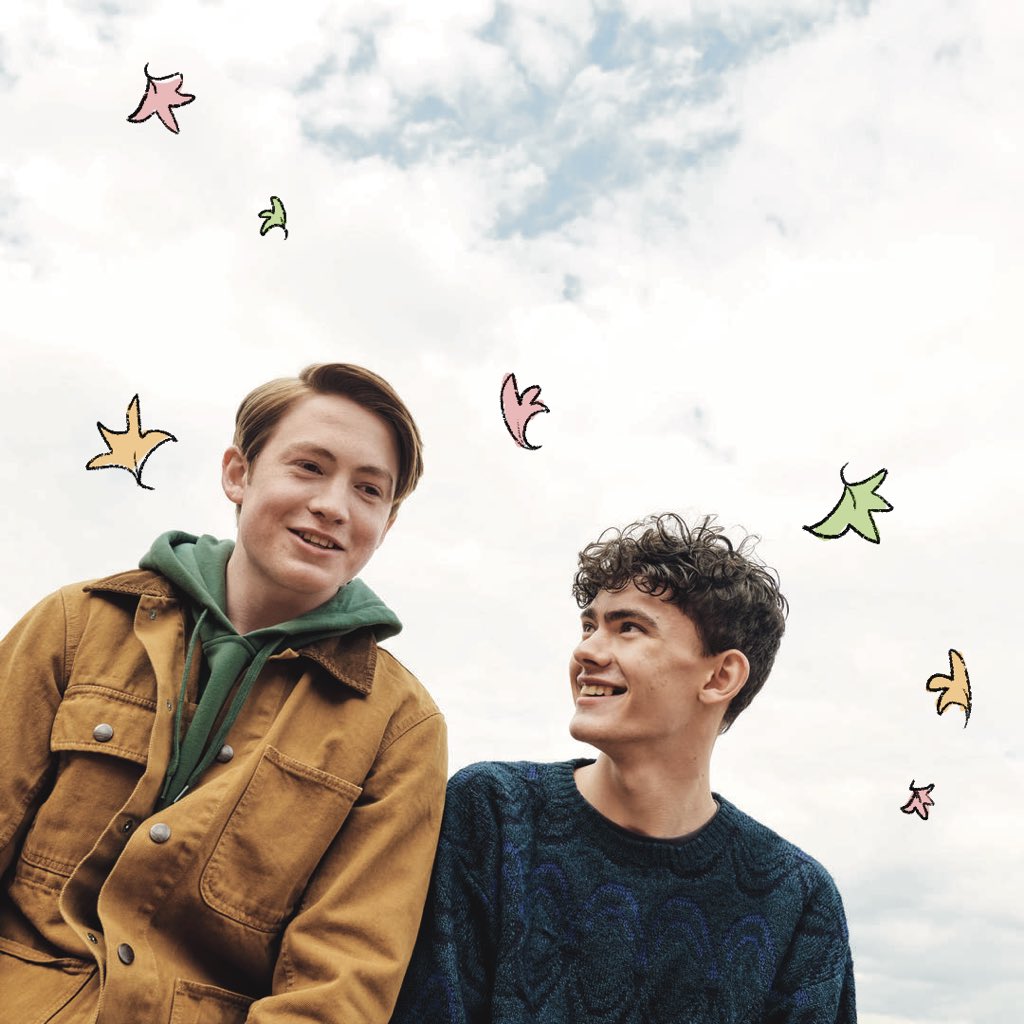 Casting News for Alice Oseman's 'Heartstopper' Adaptation on Netflix
Kit Connor and newcomer Joe Locke have been cast to play the leading roles in Alice Oseman's Heartstopper, produced by See-Saw Films for Netflix, directed by Euros Lyn. Following an open casting that saw over 10,000 people audition, Connor ('Rocketman', 'His Dark Materials') will play Nick Nelson, a popular year 11 student with a gentle demeanour who befriends Charlie Spring, played by Locke, a highly strung, openly gay over-thinker in the year below.
Joining leads Joe Locke and Kit Connor are Yasmin Finney, a 17-year-old British Black trans woman, who was recently cast in Billy Porter's directorial debut What If?. They will be joined by newcomers William Gao, Corinna Brown, Kizzy Edgell, Cormac Hyde-Corrin, Tobie Donovan, and Rhea Norwood. Game Of Thrones actor Sebastian Croft also stars.
Creator and Writer Alice Oseman said: "Nick and Charlie have existed as characters for almost a decade, and are two of my most beloved characters, so I was slightly apprehensive about the casting search, but I am so happy and excited that we've cast Kit and Joe. They're both so talented, sweet, funny, and smart, and so perfect. It has been such fun getting to know them and welcoming them into the Heartstopper universe, and I can't wait to see them bring the characters to life on screen." 
Director Euros Lyn ('Sherlock', 'Doctor Who') said: "I can't imagine a more perfect pair than Kit and Joe to play Nick and Charlie, and bring their joyous love story to life on screen."
See-Saw Films executive producer Patrick Walters added: "Heartstopper is a show that celebrates individuality, promotes acceptance and above all puts a smile on your face. This cast does exactly that, bringing heart, humour and complexity to their roles."
Originally launched as a web comic on Tumblr and Tapas, Alice Oseman has since published three book volumes of the Heartstopper series with Hachette Children's Books and Vol. 4 releasing on the 6th May 2021.
Heartstopper is now filming in the UK until Summer 2021.
Related Articles