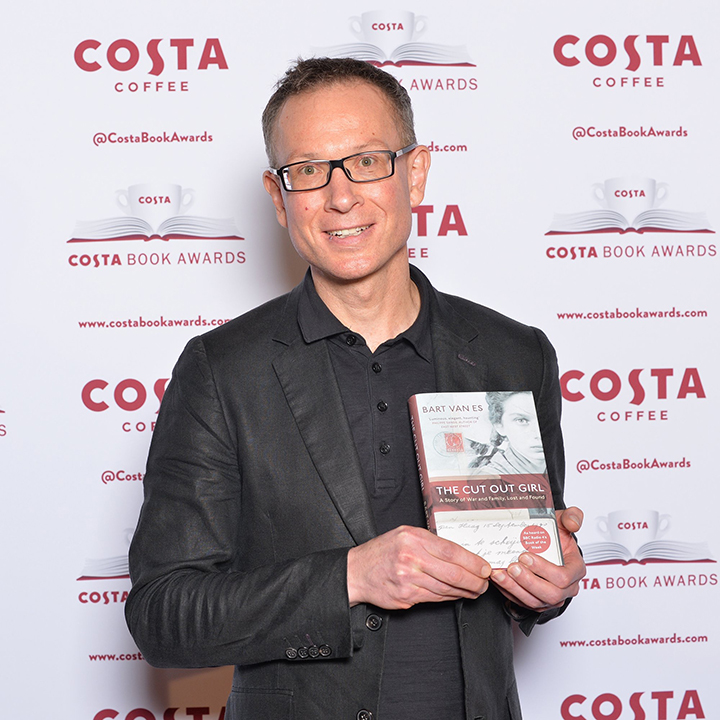 The Cut Out Girl Wins Costa Book of the Year
RCW is thrilled to announce that Bart van Es' biography The Cut Out Girl has won the Costa Book of the Year Award 2019.
The Cut Out Girl retraces the story of Lien, a young Jewish girl in Holland who was hidden from the Nazis and fostered by Bart van Es' own grandparents, who were part of the Dutch resistance. The Cut Out Girl braids together a powerful recreation of Lien's harrowing childhood story with the present-day account of Bart's efforts to piece that story together. And it embraces the wider picture, too, for Holland was more cooperative in rounding up its Jews for the Nazis than any other Western European country; that is part of Lien's story too.
Chair of Judges for Costa Book Awards, Sophie Raworth, said 'The hidden gem of the year. Sensational and gripping, and shedding light on some of the most urgent issues of our time, this was our unanimous winner.'
The Costa Book Awards honour some of the most outstanding books of the year written by authors based in the UK and Ireland. There are five categories - First Novel, Novel, Biography, Poetry and Children's Book - with one of the five winners chosen as Book of the Year, announced at an awards ceremony in London every January. Launched in 1971 as the Whitbread Literary Awards, they became the Whitbread Book Awards in 1985, with Costa taking over in 2006.
For more information, please see here.
(Agent for Bart Van Es: Natasha Fairweather)
Related Articles