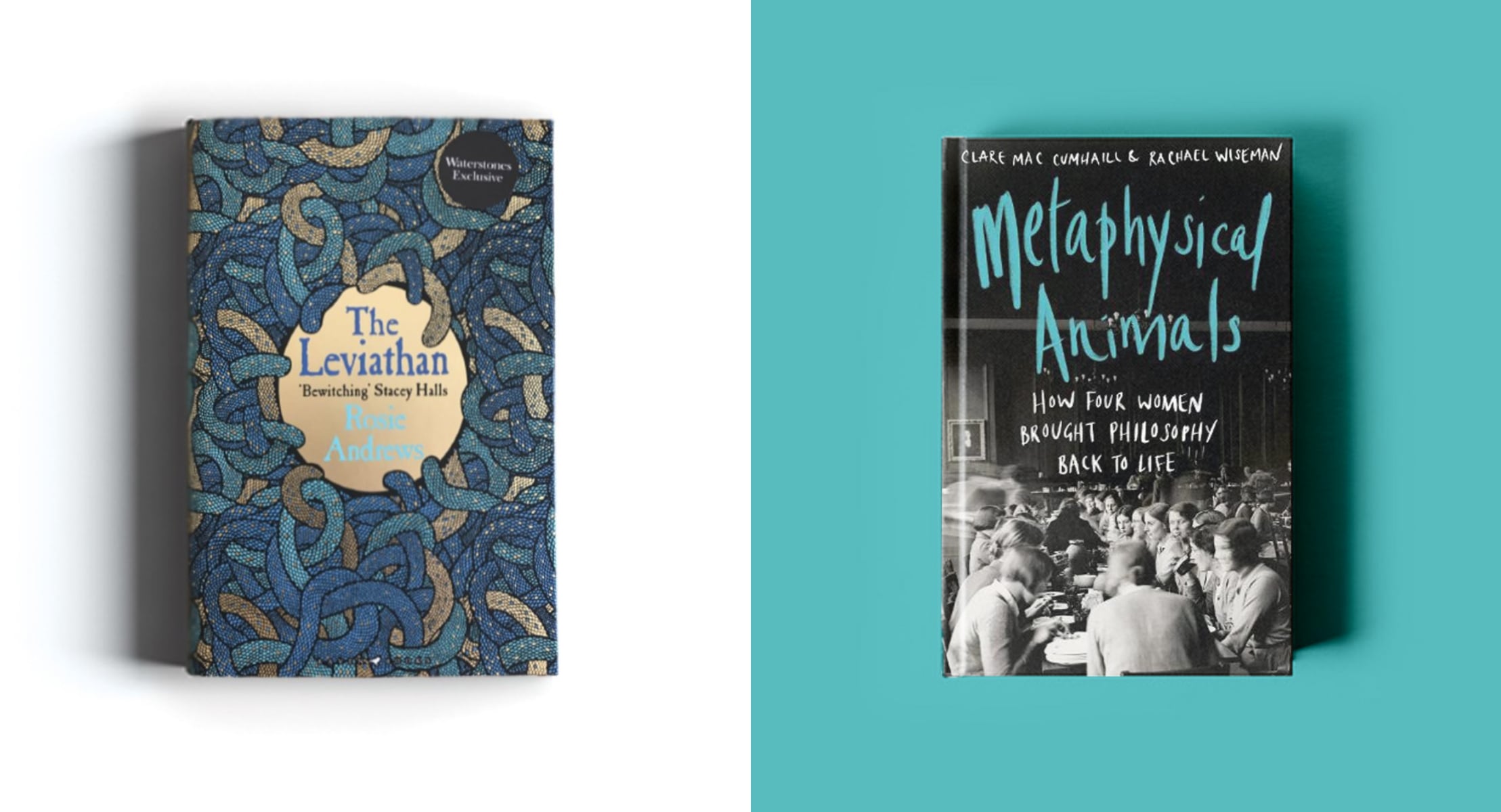 Rosie Andrews and Clare MacCumhaill & Rachael Wiseman shortlisted for HWA Crown Awards 2022
The HWA Crown Award shortlists have been revealed and Rosie Andrews and co-authors Clare MacCumhaill and Rachael Wiseman have been shortlisted for the two book prizes. For the HWA Debut Crown, Rosie Andrews is shortlisted for her Sunday Times bestselling novel The Leviathan (Raven Books), a mesmeric historical mystery set amidst the English Civil War. Judges said The Leviathan is: "An intriguing tale of the supernatural and suspected witchcraft. Fascinating, spine-chilling and creepy. Gorgeously written, with a heavy mist of dread throughout. A sinister, eerie tale of superstition, myth and murder." For the HWA Non-fiction Crown, Clare MacCumhaill and Rachael Wiseman are shortlisted for their book Metaphysical Animals (Chatto & Windus), which is an "Acutely observed, often wry, a sparkling group biography of Iris Murdoch and three fellow philosophers who deserve to be equally remembered: Mary Midgley, Philippa Foot and Elizabeth Anscombe."
The books were chosen from a longlist of thirty-six books celebrating the best in historical writing, fiction and non-fiction, published in 2021-2022. There are three awards categories: HWA Gold Crown, HWA Non-fiction Crown, and HWA Debut Crown. The prize seeks books that stand out for their originality in research and perspective, their brilliant writing and their powerful narrative force. 
Click here for more.
Related Articles