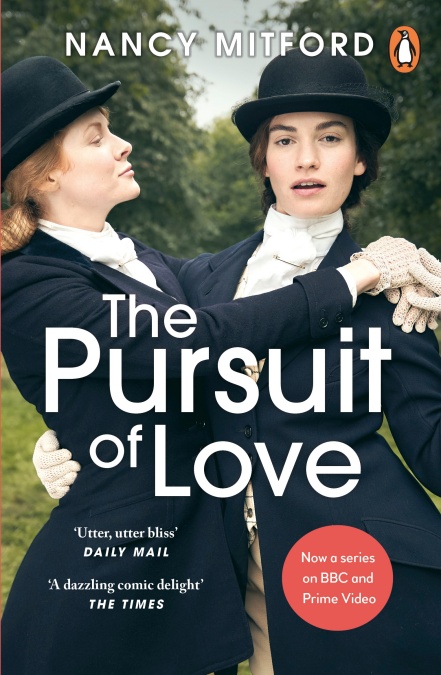 Nancy Mitford's 'The Pursuit of Love' now a series on BBC and Prime Video
BBC One has adapted Nancy Mitford's The Pursuit of Love into a three-part series starring Lily James, Dominic West, Emily Beecham, Andrew Scott, Dolly Wells, Assaad Bouab, Shazad Latif, Freddie Fox and Beattie Edmondson, among others. 
Written and directed by Emily Mortimer, The Pursuit of Love is a romantic comedy-drama about love and friendship. It follows the romantic misadventures of a young woman named Linda Radlett (played by Lily James), as told from the perspective of her cousin Fanny (played by Emily Beecham). Linda spends most of her idle youth longing for her true love to come and sweep her off her feet, which leads her to embark on a series of romantic relationships later in life, marrying multiple times and even running away with a lover, leading Fanny to question how authentic love can ever be.
Three one-hour episodes are planned to premiere on BBC One and BBC iPlayer in the UK, and be available on Amazon Prime Video in the US, Canada, Australia and New Zealand. The Pursuit of Love will be filmed primarily around the Bristol and Bath area, drawing on the expertise of independent health and safety consultants as well as industry partners, and "in accordance with all current government guidelines" to do so safely during the pandemic.
The Pursuit of Love starts on BBC One on Sunday, 9 May at 9pm BST. Episodes air weekly on TV. Alternatively you can watch the full series online right now via BBC iPlayer here with all episodes immediately available.
Related Articles