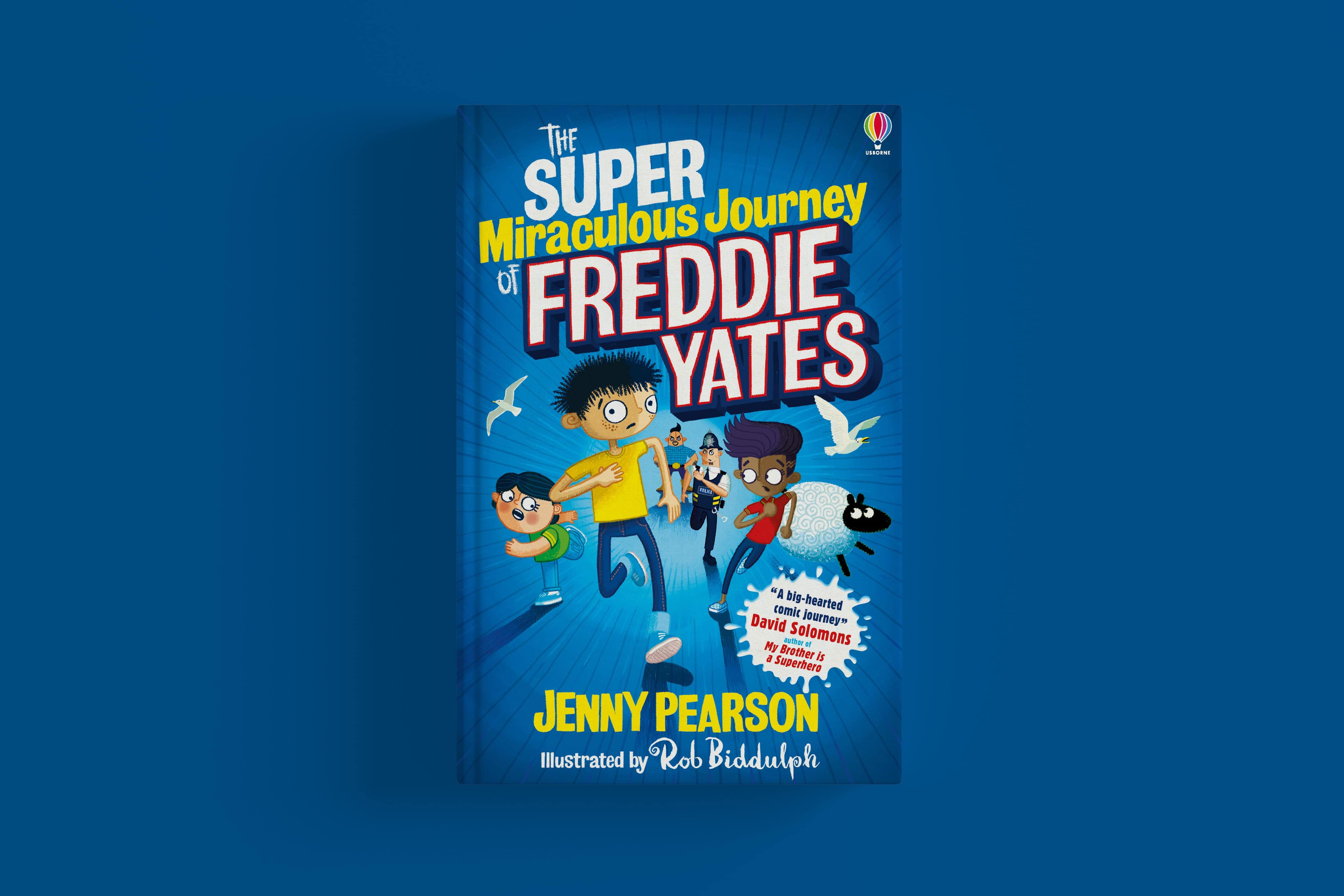 Jenny Pearson Wins Best Laugh Out Loud Book for 9–13-Year-Olds Award 2022
The Laugh Out Loud Book Awards 2022 (the Lollies) winners have been revealed, and Jenny Pearson has been named the winner in the age nine to thirteen category for her debut The Super Miraculous Journey of Freddie Yates (Usborne). The book follows fact fan Freddie and his two buddies, Charlie and Ben, who all have reasons to sneak off on an unscheduled trip to Wales: to evade a health regime, or a preening stepmum, or to track down Freddie's biological dad. Dodging villains and riding rusty girl's bicycles, this sleuthing-trip-cum-crime-solving spree has all the fizz of Jeremy Strong – and an intervention from the afterlife. The Super Miraculous Journey of Freddie Yates is edited by Rebecca Hill and Becky Walker and is illustrated by Rob Biddulph.
The annual children's book awards, created by Scholastic and known as the Lollies, are decided solely by children's votes. The Lollies celebrates the best and funniest children's books in the UK and Ireland.
Click here to vote.
Related Articles