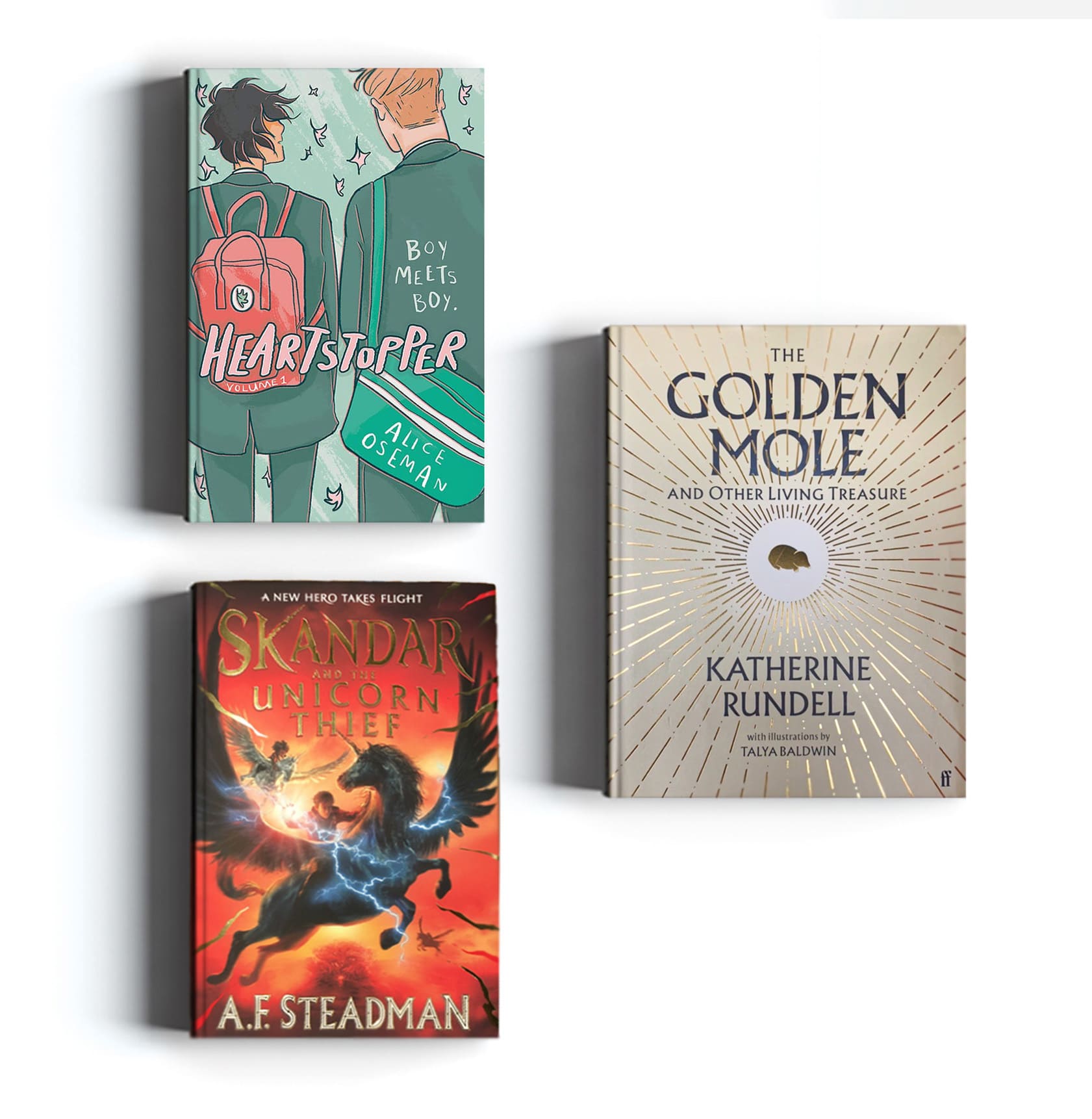 Alice Oseman, Katherine Rundell & A.F. Steadman shortlisted for Waterstones Book of the Year 2022
Alice Oseman, Katherine Rundell and A.F. Steadman are among the authors shortlisted for the Waterstones Book of the Year. Alice Oseman is shortlisted in contention with their graphic novel Heartstopper Volume 1 (Hodder Children's Books); Waterstones said the book represents "the vibrant, flourishing genre of illustration and stories that are particularly loved by teenagers and young adults." Katherine Rundell, former winner of the Waterstones Children's Book Prize, is shortlisted for her adult non-fiction book The Golden Mole (Faber), which "highlights the extraordinary abilities and stories associated with a range of remarkable creatures in all too real danger of dying out," and includes "breathtaking illustrations" by Talya Baldwin. Meanwhile, A.F. Steadman is shortlisted for her debut middle grade adventure book Skandar and the Unicorn Thief (Simon & Schuster Children's), hailed for its "perfectly crafted, truly immersive world, steeped in fantastical settings, elemental magic and a captivating mystery."
The winner will be announced on 1st December and will receive the full and committed backing of Waterstones shops and booksellers across the UK, as well as support online and through its loyalty card programme, Waterstones Plus. 
Click here for more.
Related Articles