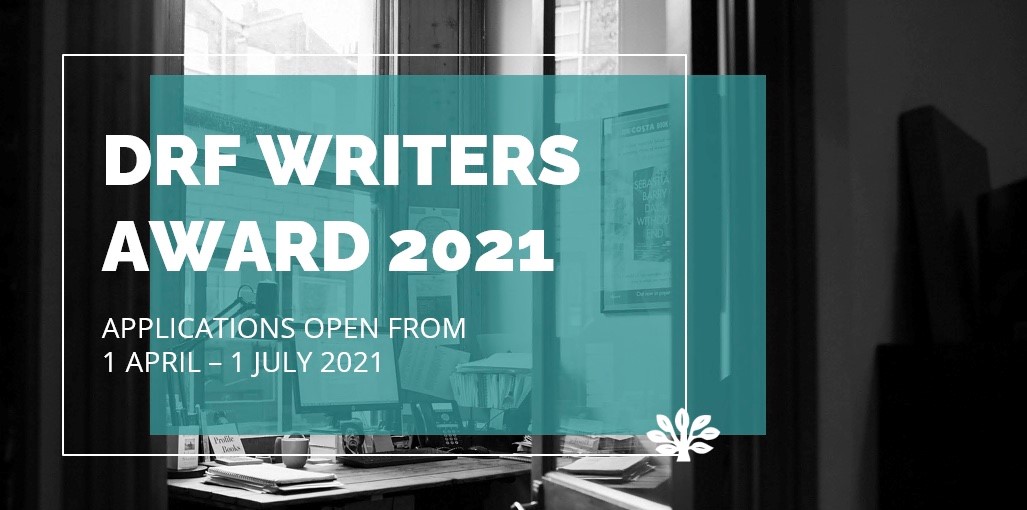 The DRF Writers Award 2021: Submissions Open 1st April - 1st July 2021
The biennial Writers Award is being brought forward from 2022 to 2021 because of the lockdown.
The DRF Writers Award gives £10,000 to a previously unpublished writer whose submission of 15,000-20,000 words demonstrates talent. The submitted work can be fiction, non-fiction, children's or short stories. The applicant must be a citizen of the British Commonwealth or Eire.
Details of the Award are as follows:
Applications should be made after the opening date has been announced via the website www.deborahrogersfoundation.org.
An award of £10,000 is presented to a first-time prose writer whose submission demonstrates talent and work worthy of publication.  There is a shortlist of three, and the two runners-up each receive £1,000.
Submissions should take the form of 15,000-20,000 thousand words of a work in progress, fiction or non-fiction.
Applicants may not be under contract or option to any publisher for any work or title in any language, nor may they be agented.
Applications are only open to writers who have not previously published or self-published a full-length book (with the exception of a collection of poetry).
The applicant must write in the English language and be a citizen of the British Commonwealth and Eire.
Submissions should be accompanied by a brief synopsis and a short biographical note.
Applicants who submitted work for previous Writers Awards may re-apply but the work submitted must be new. 
Every submission is read at least three times by a team of readers at RCW who select a longlist of about eight entries which the Judges will read "blind". The longlisted authors will be revealed on the website once the judges have chosen a shortlist of three. Applicants will be notified if their work is chosen for the longlist. Longlisted authors will be offered an editorial consultation with an agent at RCW.
Related Articles