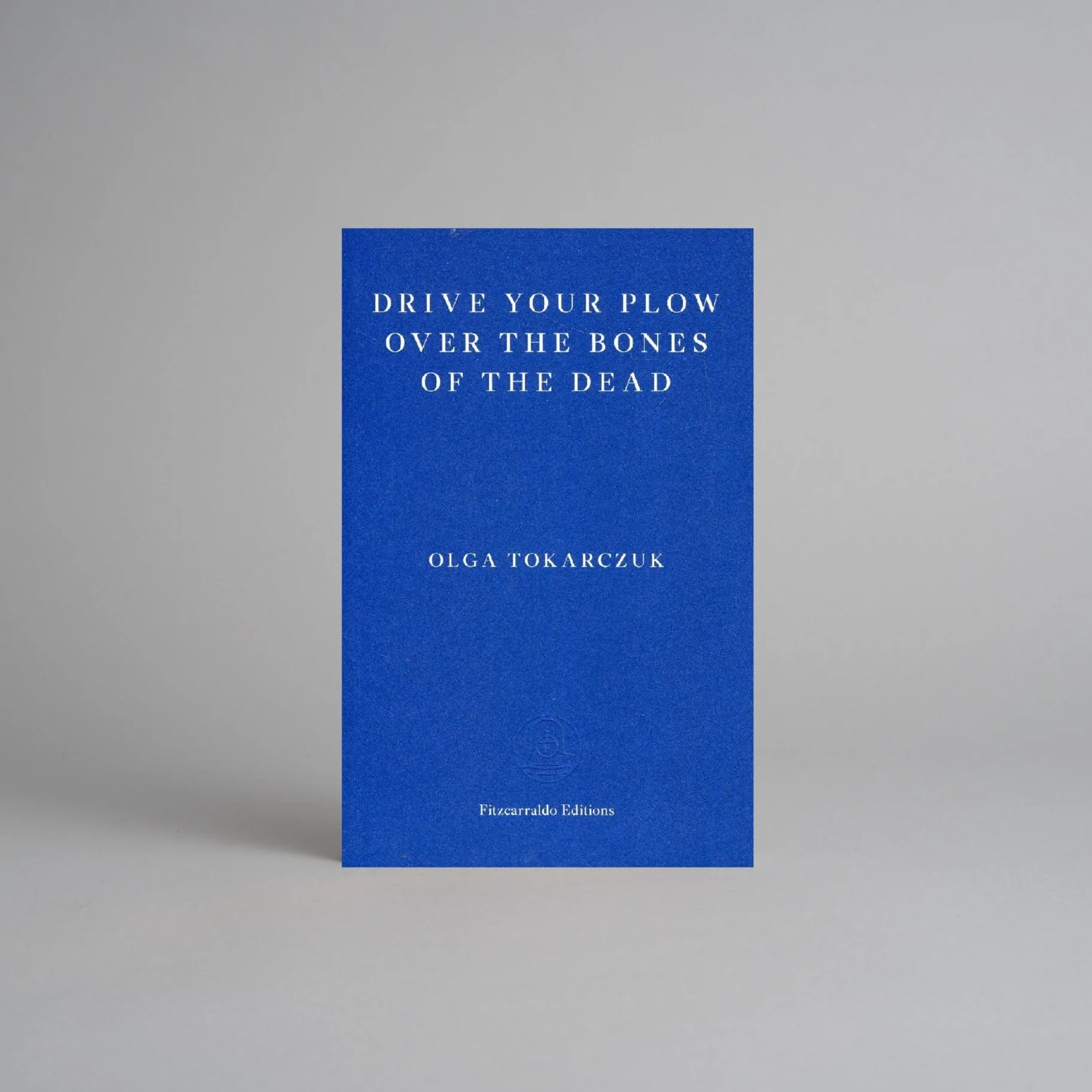 Complicité to stage 'Drive Your Plow Over the Bones of the Dead'
The international touring company Complicité will present a new work for the theatre Drive Your Plow Over the Bones of the Dead, directed by Simon McBurney. Based on Nobel Prize winning author Olga Tokarczuk's novel of the same name, which was translated into English in 2018 by Antonia Lloyd-Jones, the darkly comic, anarchic noir caused a seismic reaction in Olga Tokarczuk's native Poland due to its defiant attack on authoritarian structures, with right-wing press branding the writer an 'eco-terrorist' and national traitor. Drive Your Plow's story begins in the depths of winter in a small community where men from the local hunting club are dying in mysterious circumstances and Janina Duszejko - an eccentric 65 year-old local woman, ex-engineer, environmentalist, amateur astronomer and enthusiastic translator of William Blake - has been watching the animals with whom the community shares their isolated, rural home, and she believes they are acting strangely.
This work, supported by a pan-European network of co-producers, begins at Theatre Royal Plymouth (1-3 December 2022) ahead of a national opening - 24 January 2023 - and 3-week run at Bristol Old Vic. The production will then tour throughout 2023 with UK dates at Oxford Playhouse (1-4 March), the Barbican (15 March-1 April), Nottingham Playhouse (4-8 April), Belgrade Theatre Coventry (18-22 April) and The Lowry (25-29 April) before international dates in May and June 2023 including Les Théâtres de la Ville de Luxembourg, Theatre Amsterdam and L'Odéon-Théâtre de l'Europe, Paris.
Olga Tokarczuk said, "I am truly delighted and honoured that Complicité has been inspired by my book. The book was born out of anger and powerlessness and in the absolute conviction that we must find new languages in order to be able to speak about deadly serious things. This is because we do not want to listen to those deadly serious things or speak them out. We are afraid of them, and we are afraid of the futures they may bring about. We turn on, then, a whole complex system of defence mechanisms, not to hear, not to see and not to talk about them. Theatre is a powerful and influential art; it is one of the most complex and refined forms of communication. It imprints on viewers deep sensations and gives them a meaningful intellectual insight. I share with Complicité a similar sensitivity and an outlook on the world. I believe that the show will enhance my text with dimensions which can come into existence only in direct contact with an audience." 
Simon McBurney said, "Olga Tokarczuk has created an extraordinary world that speaks to my deepest sense of the continuity between humankind and nature - a world where, like a mycelium web, all entities are connected deeply at the roots, unable to exist alone. Drive Your Plow Over the Bones of the Dead is a tale about the cosmos, poetry, and the limitations and possibilities of activism. Tokarczuk is a prophet for our times who understands us in all our hilarity, messiness, cruelty and animalism, and it is a great privilege to bring to the stage what is surely one of literature's most urgent accounts of being alive today."
Click here for more.
Related Articles