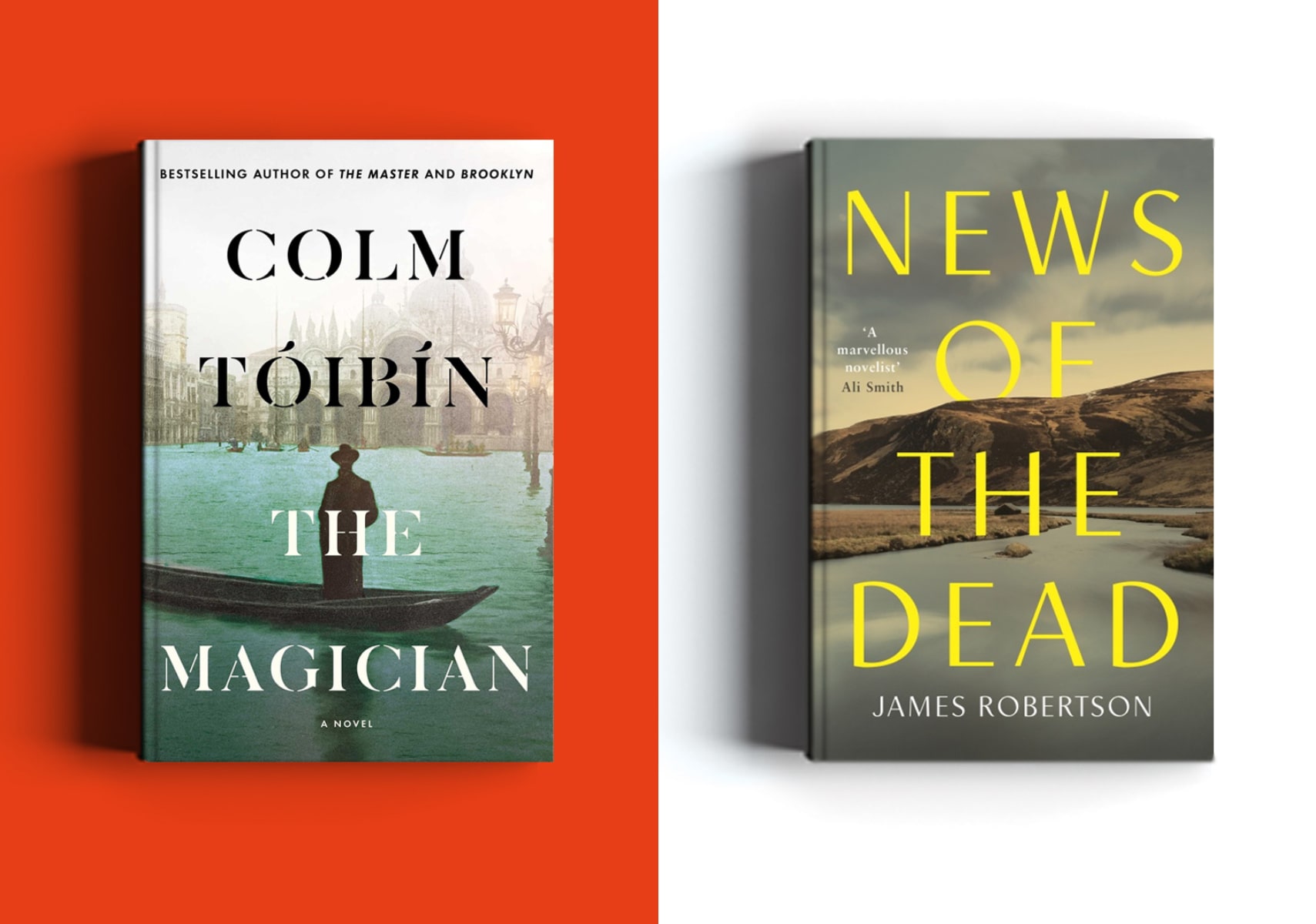 Colm Tóibín and James Robertson shortlisted for Walter Scott Prize for Historical Fiction 2022
Colm Tóibín and James Robertson have been shortlisted for the 2022 Walter Scott Prize for Historical Fiction, which celebrates outstanding historical novels published in the UK, Ireland and the Commonwealth. Four novels are now in contention for the £25,000 prize, with settings spanning from the 8th century BC up to the 1960s, and from all four nations of the United Kingdom to Ireland, France, Germany, Italy, Austria, the West Indies and the Punjab.
Colm Tóibín is shortlisted for his Rathbones Folio Prize-winning novel, The Magician (Viking), a fictionalised biography exploring the life and times of Thomas Mann, an exiled German Nobel winner; and James Robertson for News of the Dead (Hamish Hamilton), a novel revolving around a legend of a miracle-performing hermit and set in the rugged mountains of Scotland in three different time periods. Judges described Colm Tóibín's novel as "courageous" and "lyrical," and said "James Robertson is such a master at evoking landscape that we can hear the wind in the heather and smell the smoke of the peat fires."
Click here for more. 
Related Articles