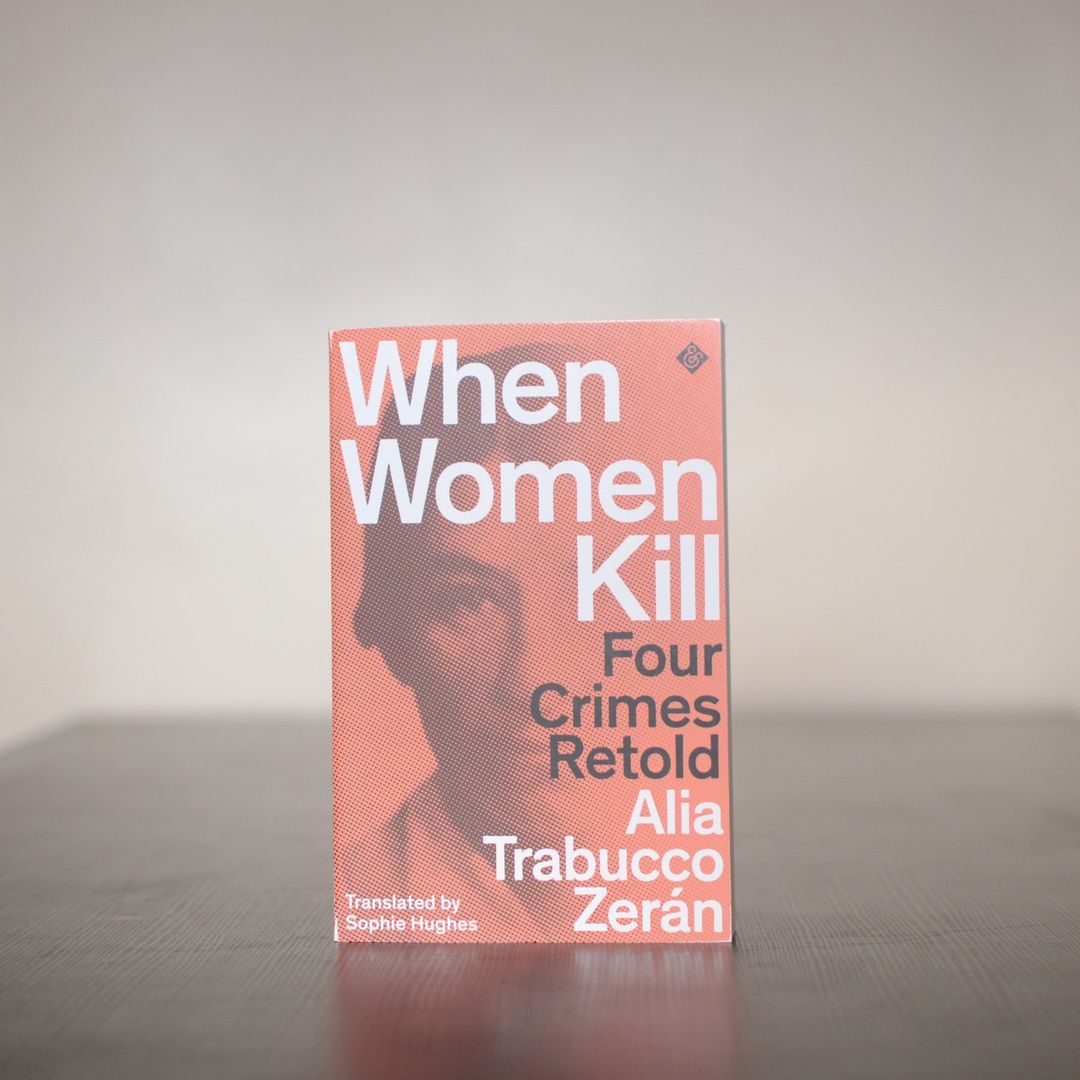 Alia Trabucco Zerán wins British Academy Book Prize for Global Cultural Understanding 2022
Alia Trabucco Zerán's When Women Kill: Four Crimes Retold (And Other Stories),  translated by Sophie Hughes, has won the £25,000 British Academy Book Prize for Global Cultural Understanding. When Women Kill forensically examines four homicides committed by everyday Chilean women over the course of the 20th century. Taking these four cases in Chile as her starting point, Alia Trabucco Zerán introduces a perspective to the study of women murderers.
Professor Patrick Wright said: "When Women Kill is a highly original and beautifully written work, which uncovers uncomfortable truths about a society and its attitudes to female homicides. This is a timely and important work that invites the reader to reconsider the relationship between gender and violence – not just in Chile but globally. Trabucco Zerán has applied her legal training to the creation of this outstanding book, reminding us that research takes many forms and is not only the preserve of the academic world."
Alia Trabucco Zerán, whose début novel The Remainder (Coffee House Press) was shortlisted in 2019 for the Man Booker International Prize and who originally trained as a lawyer, spent many years researching the book, blending true crime writing with the art of the critical essay and investigative memoir. "The result is a compelling narrative that not only explores the circumstances around the four killings – so high-profile that they went on to inspire plays, poems and films – but also the reaction from the media and the judgement of a patriarchal society," prize organisers said.
Click here for more.
Related Articles