The Morbid Age: Britain and the Crisis of Civilisation, 1919 - 1939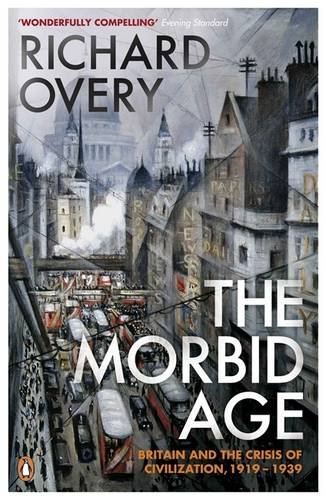 British intellectual life between the wars stood at the heart of modernity; it was the golden age of the public intellectual and scientist: Arnold Toynbee, Aldous and Julian Huxley, H. G. Wells, Marie Stopes and a host of others. Yet, as Richard Overy argues, a striking characteristic of so many of the ideas that emerged from this new age - from eugenics to the Freudian unconscious, to modern ideas of pacifism and world government - was the fear that the West was faced a dystopian future of war, economic collapse and racial degeneration.
Brilliantly evoking a Britain of BBC radio lectures, public debates, peace demonstrations, pamphleteers, psychoanalysts, anti-fascist volunteers, sex education manuals and science fiction, The Morbid Age reveals a time at once different from, and yet surprisingly similar to, our own.
'History at its best'
Economist
'The carefree image of life in Britain between the wars is overturned in this magnificent account'
Peter Preston, Observer
'It is hard to imagine anyone recording these times more exactly and more intelligently, or with greater insight and scholarship, than Overy has'
Simon Heffer, Daily Telegraph
'With learning, lucidity and wit, The Morbid Age ... brilliantly describes the sense of an inevitably approaching catastrophe'
Eric Hobsbawm, London Review of Books
Richard Overy is Professor of History at the University of Exeter. His books include Why the Allies Won, Russia's War, The Battle of Britain andThe Dictators, which won the Wolfson and the Hessell Tiltman Prizes for history in 2005.