A Clear Conscience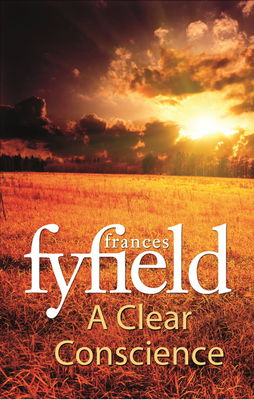 If it ain't broke, don't fix it. Crown Prosecutor Helen West applies this maxim with equal verve to the state of disrepair of her garden flat and to her relationship with senior policeman Geoffrey Bailey, although both are in need of a little tender loving care. Bailey, in particular, is caught up in a seemingly open-and-shut murder enquiry, but something about the case is making him uneasy.Returning home from another unsuccessful court hearing, another domestic violence case which leaves her frustrated and angry, Helen decides that her life needs brightening up. Where better to start than her home, and who better to help than Cath, her newly acquired cleaning lady?
Cath is a treasure, recommended by Helen's friends, the Eliots, and her life could do with brightening too. Not only is she mourning the death of her much-loved brother, she is also ensconced in a less-than-perfect marriage. Helen is only too happy to turn a blind eye to Cath's unhappiness, until, as the paths of her private and professional lives unwittingly collide, she becomes a witness to the destructive forces of love and guilt, and finds herself applying her own version of justice. --This text refers to an out of print or unavailable edition of this title.
Territories:
English: Chivers Press Ltd English: Pantheon English: Penguin Putnam Inc English: Time Warner Books UK (Little, Brown & Co (UK) Ltd) French: France Loisirs French: Presses Pocket (France) French: Presses de la Cite (France) Italian: Meridiano Zero Japanese: Hayakawa Publishing, Inc.