Edward Trencom's Nose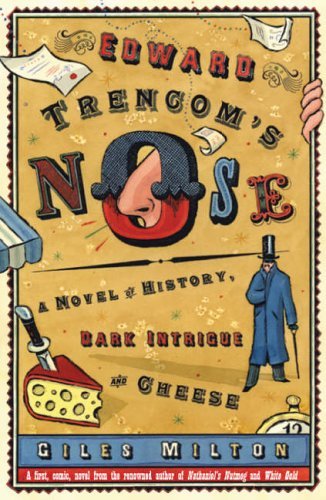 Edward Trencom has bumbled through life, relying on his trusty nose to turn the family cheese shop into the most celebrated fromagerie in England. But his world is turned upside down when he stumbles across a crate of family papers. To his horror, Edward discovers that nine previous generations of his family have come to sticky ends because of their noses. When he investigates further, Edward finds himself caught up in a Byzantine riddle to which there is no obvious answer...
Giles Milton's deliciously comic debut novel is a mouth-watering blend of Louis de Bernieres, Tom Sharpe and P. G. Wodehouse with every page permeated by the pungent odour of cheese.