Saturday Night and Sunday Morning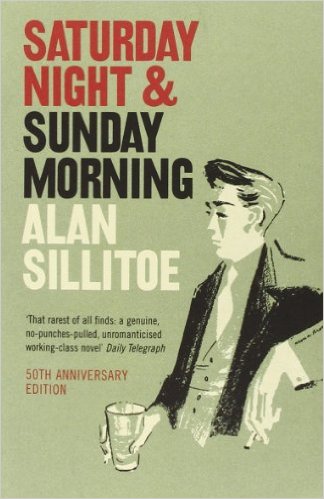 Alan Sillitoe's bestselling debut novel about debauchery, infidelity... and the morning after
Arthur Seaton, a ladies' man and factory-worker extraordinaire, has just downed seven gins and eleven pints at his local pub. Thoroughly smashed, he proceeds to tumble down an entire flight of stairs, pass out, and wake up again only to vomit on a middle-aged couple. Luckily Arthur's lover, Brenda — a married woman with two kids — lets Arthur escape to her bed. Such are Saturdays in this bachelor's life. When Arthur is not romancing Brenda, evading her husband, or drinking himself silly, he is turning up his nose at authority, disparaging the army, and trying to avoid paying too much income tax. Moreover, Arthur's rapscallion ways soon lead him into the bed of Brenda's younger sister — who is also married.
But no matter how much fun there is to be had, every Saturday night has its Sunday morning, replete with hangovers and consequences: A local bigmouth starts gossiping about Arthur's affairs, Brenda gets pregnant, the husbands find out what's been going on, and Arthur suffers a terrible beating. Perhaps the time has come for this playboy to settle down and marry that third woman he has been seeing on the side...
One of the first books to sell over a million copies in the UK when it was released in paperback, Saturday Night and Sunday Morning has since become a key literary reference of postwar British culture and society, as well as a classic British New Wave film.
Territories:
HarperCollins: BC&Europe Open Road: USA