Moggerhanger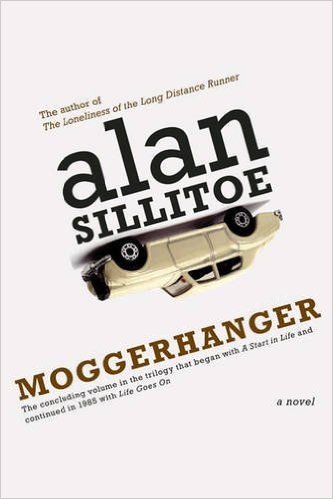 A rollicking picaresque novel from the author of The Loneliness of the Long-Distance Runner.
Following from A Start in Life, and Life Goes On, Moggerhanger features Michael Cullen, who is now an aimless 40-year-old, a picaresque hero who always seems to end up in trouble.
Having just left his job in advertising, he is employed by his old boss and gang-leader, Moggerhanger. From Nottingham, to London, to France and back, Cullen embarks on a series of journeys (most of them in a Rolls Royce) doing 'jobs' for Moggerhanger while meeting a cast of strange and wonderful characters on the way - ranging from Labrador dogs, crazed poets and endless women, to the members of the Green-Toe-Gang, rat catchers, brothel workers, and investigative journalists. Whilst on his adventures he is joined by his old friend and ex-mercenary soldier, Sergeant William Straw, and is constantly overlooked and entertained by his outrageous father, the famous writer Blaskin, and Blaskin's long-suffering girlfriend.
A brilliantly funny and irreverent Picaresque novel, Moggerhanger will, by turns, make you laugh, reel, sigh, and think again about the way we live our lives.