Key to the Door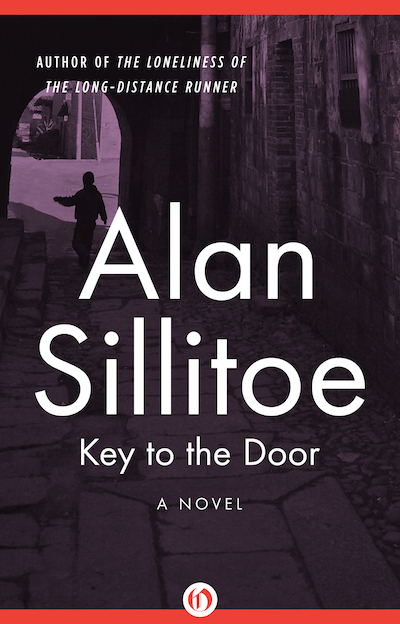 An existential saga of working-class life in a British factory town and military service in the torrid jungles of the Far East from award-winning, bestselling author Alan Sillitoe.
Key to the Door turns away from the boisterous pursuits of Arthur Seaton made infamous in Saturday Night and Sunday Morning, and focuses instead on the quieter rebellions of his older brother, Brian. Brian's childhood and adolescence in the grimy streets of Nottingham are shaped by the Depression-era struggles of his family, the life and culture of the factory town, and the love and bullying of his iron-willed grandfather and erratic father.
When Brian reaches adulthood, he frequents the local pubs, works hard at a cardboard factory, and runs into a sticky situation with a woman named Pauline that obliges him to marry her. Soon though, he is conscripted for the postwar occupation of Malaya, and his true colors begin to show. Brian declares that he only wears his uniform to collect his paycheck; he shows contempt for the soldiers who obey the rules; he pursues a relationship with an exotic Chinese dancer; and he sends poetry into the jungle in Morse code.
At once a vivid family portrait and a study of "the desolate, companionless void of protest" prevalent in postwar England, Key to the Door establishes the Seaton Novels as a broad and sweeping saga of twentieth-century British life, set against the backdrop of Nottingham.