Birthday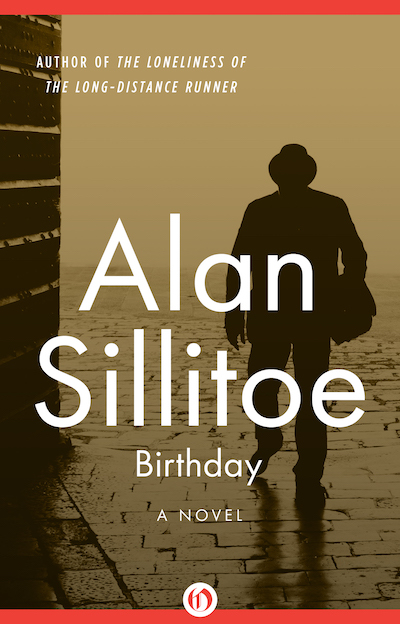 The long-anticipated sequel to Alan Sillitoe's bestselling classic 1950s novel Saturday Night and Sunday Morning.
Arthur and Brian Seaton are heading back to their hometown, Nottingham, some forty-odd years after the close of Saturday Night and Sunday Morning. The brothers plan to surprise Brian's first love, Jenny Tuxford, on her seventieth birthday. Arthur, the notorious lothario, still has some of his old spark, but it has been hampered by domestic life and his wife's recent cancer diagnosis. Meanwhile, Brian, now a failed novelist but successful television writer living in London, is struggling with dissatisfaction and emotional regrets. He and Jenny had fooled around in their teenage years — a lot of heavy petting through complicated clothing on her parents' settee — but Jenny ended up marrying someone else. Now that Jenny's husband has passed away, will sparks fly between her and Brian again?
It is clear that the Nottingham of their youth no longer exists. The trams are now buses; the collieries and ironmongers have been replaced by cell phone shops and halal grocers; new high-rise apartments have sprung up; and the idle young hang around the city pubs whining about the dole.
Where Saturday Night and Sunday Morning portrayed the chaotic energy of youth, Birthday is an investigation of the other end of the spectrum: the contemplation of missed chances and terminal decline, and the awareness that "death's blackout could descend at any minute."